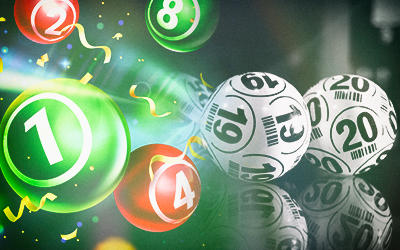 If you have ever visited a land-based bingo room, then you know how dramatic and frantic the atmosphere there can become. On the other hand, that's PRECISELY why some people visit such places, to enjoy all the fuss and try luck with one of the games with the longest history.
Those who feel like playing their favorite game with numbered balls someplace more peaceful turn to online bingo rooms. Not only do they come with less noise and crowd, but with an increased number of options in terms of themes, bets, prizes, and rewards.
Yet again, we all know that "Beauty is in the eye of the beholder", so we shouldn't see things in black in white. This guide aims to compare some of the crucial fields land-based and online bingo share and help you evaluate easier which one suits you the best.
#1 Game Selection
Land-based venues are usually equipped with a modest selection of titles. In terms of bingo games, the offering mainly includes 75-ball and 90-ball bingo. To spice things up a bit, the management may decide to attach a specific theme to it and print tickets with themed decoration.
When it comes to online rooms, the situation is utterly different, as possibilities are enormous. Not only do they include more types of games, but an even greater variety of topics, and sometimes even side missions.
Apart from 75-ball and 90-ball games, there are 30-ball and 80-ball and many other versions. As for the themes, the most popular ones are those inspired by TV Shows, but mythology, and Irish culture, are also found.
On top of that, developers like to experiment and combine different genres. Bingo Roulette and Bingo Slots are some of the most popular mixes which seem to be quite well-welcomed by players.
In addition to game categories and themes, there are a couple of other game-related things worth mentioning. Choosing the lucky dauber/dabber is one of the favorite activities of bingo fans, but it's not only the privilege of those playing in land-based rooms. Websites also offer plenty of adjustment options to create your very own "lucky pencils".
While in terrestrial venues you mark the fields and follow the numbers by yourself, in digital ones you can have the game itself doing that for you. For example, there's an "auto-daub" option, which marks the numbers as they are called.
#2 Price Options
When visiting a brick-and-mortar bingo facility, an average player would spend around £20 (or the equivalent amount in other currencies). This expense includes tickets, drinks, and food, but not the bets made on any of the other gaming machines.
Now, whether that's too much or not, depends on one's habits. If this is what one spends on bingo games every day, then yes, it's too much. If it's once a week or a month, then it's within the limits of reasonable/ acceptable.
On the other hand, online bingo games come in multiple price variants, some of which are as low as £1, which significantly reduces overall gaming expenses. There's no food or drinks included, though.
Worth stressing out is that even the cheapest Internet-based games can offer a memorable gaming experience as a full-priced night at a sophisticated hall.
#3 Convenience and Flexibility
Comparing land and web-based venues, it's quite obvious that digital establishments are the winning side here. There are so many online bingo rooms on the network, with the new ones being added almost on a daily basis.
You cannot tell the same for land-based venues. Back in the past, they were much numerous, but still not found in every single place. Sometimes people would have to travel a lot to visit a hall and play their favorite bingo game, and that significantly increases overall costs.
With digital transformation, things have drastically changed- some businesses kept both land and web-based facilities, while the others completely closed the brick-and-mortar ones and moved to the web. Punters are given the opportunity to play wherever and whenever they want, and even access bingo sites via mobile devices.
Aside from the physical establishments, there are other aspects that do make a difference in terms of flexibility.
To start with, the dress code is something that scares the hell out of some players when they think about playing in a brick-and-mortar bingo hall. Perhaps not as formal as with land-based casinos, still, you cannot visit a bingo hall in your pajamas or a silly costume. When playing online, you can dress whatever you want.
Then, when playing online, you can switch between different rooms and websites to see which one fits you the best in terms of participants, prices, atmosphere. Yet again, you DO go to a specific offline hall because you like the game selection and overall offering that particular place has.
Worth adding is that no working hours as such exist in online rooms. They are open 24/7 which is not the case with physical bingo rooms.
#4 Bonuses, Promotions, and Rewards
Perks and incentives are something you usually associate with online rooms, isn't it? There's a variety of bonuses, mainly those for registration, as well as lots of competitions and promos where punters can score a diversity of valuable rewards. Those range from complimentary tickets, gratis rounds, but can refer to real-money prices, holidays, cars, and fancy items.
Just like their Internet-based counterparts, land-based venues do have the same possibilities. Perhaps it's not as diverse as in online bingo rooms, but it's definitely more than enough for those looking for some extras. Also, both of them have some sort of Loyalty clubs.
#5 Interaction with Other Players
As we hinted in the beginning, some people enjoy all the noise, crowd, and shouting typical for land-based bingo halls. There's plenty of interaction between the participants, some friendly competition, and a vivid atmosphere. Yet, the truth is that not all the players are comfortable with smoking and loud music, but are interested in getting closer with other punters.
Interestingly, web-based games lack no opportunities to communicate with other players- just without actual shouting. Chat rooms are quite popular and active and serve as a nice platform for bingo fans to interact with each other. The best thing of all is that it is you who actually chooses how social you want to be.
Final Thoughts
Comparing all the crucial aspects of this action-packed game and its physical and digital form, we can conclude that it all boils down to personal preferences. There's so much to choose from, so when making a decision whether to play in an actual room or online, do explore what fits you the best.
Each of the variants comes with pluses and minuses, but altogether, both of them offer a memorable player experience. Whichever option you choose, always stick with reputable companies- gamble responsibly!
By
Glo Wood