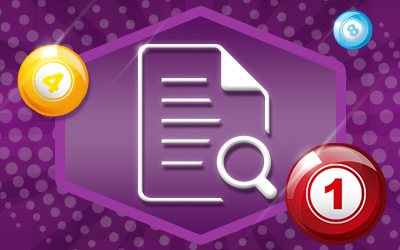 Terms and Conditions
We will refer to NoDepositBingo.co.uk as "Website" while the terms "our", "us" and "we" also represent NoDepositBingo.co.uk and the LCB Network. Use of the term "you" refers to any individual registered or visiting this Website.
Newsletter Subscription
Upon newsletter subscription, you agree to the following:
Note: We will email you weekly, approximately 5 times per month, with promotions and news.
Site Registration
Upon registration, you agree to the following:
You are 18 years of age or older.
You accept our Privacy Policy.
You will select a username that is appropriate and not offensive.
You agree to keep your password private and refrain from accessing another member's account for any reason. We HIGHLY recommend the use of a complex and unique password to prevent account theft.
You remain solely responsible for the content of your posted comments and will not post any material which is false, defamatory, inaccurate, abusive, vulgar, hateful, harassing, obscene, profane, sexually oriented, threatening, invasive of a person's privacy, adult material, or otherwise in violation of any International law.
You will not post any copyrighted material unless you own the copyright or you have written consent from the owner of the copyrighted material.
You will refrain from posting, spamming or flooding this website with advertisements, chain letters, pyramid schemes and solicitations.
You agree to indemnify and hold harmless NoDepositBingo.co.uk, its owner(s), staff, and subsidiaries.
Disclaimer
The content presented on this website is intended for entertainment purposes only. Although efforts have been made to establish our partnerships based on fairness and security, we cannot be held responsible for non-payment issues or any general discrepancies between an online gambling operation and you, the player, after following any of the affiliate links from this website.
Gambling in any form is illegal in specific jurisdictions and the use of the content on this website in violation of any federal, state or local laws is prohibited. You are encouraged to review the gambling legislation in your region before engaging in any activity that may violate the local laws in the country, province, state or city in which you reside. Following links presented on this website, registering and gambling with a casino partner is not an indication of legality in any geographical location. As an affiliate, we are not responsible for the terms and conditions, rules, actions or opinions of any third party, including that of our partners.
All content on this website is copyrighted and may not be copied or redistributed.