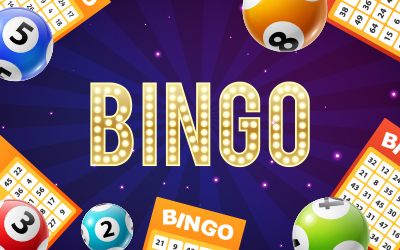 Bingo has been proven time and time again to be good for you, but like everything else, all good things come in moderation! Studies have been carried out far and wide – from Oxford to the USA and each of the findings have concluded that playing bingo regularly helps to keep the mind active in later years. Researchers found that players were faster and more accurate than non-bingo players in a range of tests that measured mental speed and memory, so next time someone says bingo isn't good for you – show them this!
The game of bingo dates back centuries and has become more than just a way to (possibly!) win money – it's a game of social interaction and a way of escaping your every day lives, but nowadays, safe play tools have been introduced to make playing fun. It may be proven that playing bingo can boost cognitive functions when older, but it's also proven that playing too often could lead to a gambling addiction.
To help reduce the cost, no deposit bingo offers are readily available, plus many top-rated bingo sites welcome you to log in just to chat, so for times when you have reached your (own defined!) deposit limit, you can pop along to your favourite bingo site for a chinwag and you could possibly even pick up a bonus (or two!) from taking part in chat specials.
The Benefits of Bingo
#1 Brain Training: Playing bingo has a positive impact on the brain – even when playing online. Recognising what numbers are needed to win keeps the brain ticking over but more so when you dab those tickets yourself. Switch 90-ball for 75-ball and your brain works even harder – now you're not required to match one-line, two lines or a full house, you need to identify numbers to make the winning pattern!
#2 Improves Reaction Times: Remembering patterns and what numbers you need improves concentration and reaction times, but it's not only bingo that achieves this; games like Sudoku are high on the list of those that boost reaction times.
#3 Reduces Disorders? Cognitive disorders like Dementia and Alzheimer's disease affect the brain and are commonly only found in the elderly. Studies have also found that by playing bingo, you are reducing your chances of developing either of these in later years, whether you play regularly or not.
Now, with all that in mind (get it?), you should take into account the downside of playing – i.e. the cost! We've touched on how to play for free, but where do you start? There are bonus offers where you get extra by making a deposit and there are offers that are effectively a trail – Canadian Dollar Bingo being one. A free trial offer means there's no chance of cashing out any winnings, but they're a great way to get a feel of the site before deciding on making a deposit.
When you have your bingo site, the first thing you should so is what? Buy your tickets? No! Set your deposit limits! Decide on a sum to play with daily, weekly or monthly based on what you can afford and when that is done, then you can start playing bingo!
By
Kayleigh39