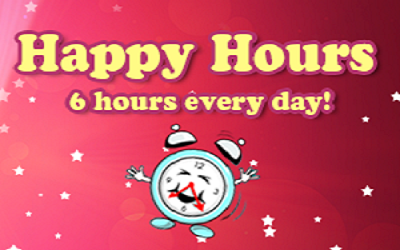 Since it is October we all know that means Halloween season is here! What could be better to put you in the spirit of things than to play at Vampire Bingo!
That are is a curiosity about vampires and depending on who you ask some say they exist while others say it is pure folklore. Hollywood has capitalized on Dracula creating a handsome fortune at the box office. The most famous cinema to hit the silver screen is the original 1931 black and white film "Dracula" played by actor Bela Lugosi.
When the film premiered in New York the newspapers reported that some people in the audience were so frightened and shocked they fainted. Producing such a film during that era was a big gamble for the Hollywood executives and wasn't sure if the American audience was ready for a supernatural thriller.
But after just 48 hours the theater had sold over 50,000 tickets and was a major sigh of relief for the studio execs. Since that time there has been many movies and TV shows based on Dracula and vampires and has in some incidents become a popular sex symbol to woman.
The so called "real" Dracula was a Romanian prince named Vlad Tepes also known as Vlad Dracula who lived from 1431 – 1476. Unlike Western belief that he was a blood sucking supernatural being, Romania considered him as a national hero. The word "Dracula" translated actually means "son of the dragon" named after his father who was a member of the Order of the Dragon.
The Vampire craze has never went out of style and today stills holds the attention of a large audience. Vampire Bingo is the perfect online site for the community of players especially during the month of October when vampires are highlighted as a favorite for Halloween.
In celebration of Halloween there is promotions that players won't want to miss out on. Happy Hour Treats are already underway and will extend all month long with a very special 6 Happy Hours every single day.
Receive a spooktacular 50% Bonus on deposits of £10 - £24 during Happy Hours and a whopping 100% Bonus on deposits of £25 or more.
Happy Hours run every day from using codes:
08:00 – 10:00 GMT with Code: HOURAM
13:00 – 15:00 GMT with Code: HOURPM
19:00 – 21:00 GMT with Code: HOUREVE
Don't be scared and join Vampire Bingo today and receive a Free £15 No Deposit required Bonus.