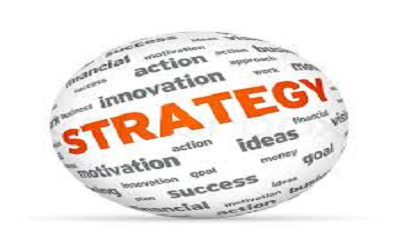 Sure Bingo is all about fun, but you are in it to win it too right! Having a Bingo strategy will have better odds of claiming that top prize. Contrary to what some players may think, it is more than luck and requires some skillful tips to increase your winning potential.

Helpful Bingo Strategies

· Before considering an online Bingo site check the different types of variations. A more diverse selection of bingo games gives players an advantage with more options to choose what game best fits their playing style.

· If you are on a tight budget avoid Mini Games until you can otherwise build a winning bankroll with potential to win more. These games should be played in a conservative manner without risking your winnings.

· Choose a Bingo room that fits your specific budget. Card prices generally vary from .01 up to $1.00 each.

· Less players in a room mean better odds for you to win.

· The type of game specials should be an important part of your decision. BOGOF, 1TG/2TG, Fixed Pots and Guaranteed Jackpot games will give the player a better advantage then rooms offering no specials at all.

· Always purchase more than one card. Deciding the right number of cards to buy should be determined the competition in the room and how much the maximum cards will cost vs the cash prize on a particular game.

· Choose cards with a diverse number selection and a nice balance of even/odds. The more numbers in play the greater your chances are of claiming a Bingo.

· Play at the designated times there are Chat Games. This is great way to earn extra Bonuses, prizes and Bingo Bucks.

· If you want to win big choose a Progressive Jackpot game. Although the odds of winning it are decreased in comparison to other games it is well worth it when you are declare victory on a massive cash prize pool.

The two most popular games are UK 90 ball bingo and US 75 ball bingo, each offering unique features. 90 ball Bingo is favored for the three possible wins in a single game including 1 line, 2 line and a Full house.

75 ball Bingo has less numbers featuring a Free space in center card offering horizontal, vertical, coverall and fun patterns to Bingo on for more creative game play.

Last but not least set a budget when playing and stick to it. Never play beyond your means and risk your personal bank account. Limit the length of time you play and once ahead it is time to cash-out.
By
Ava Jackuard