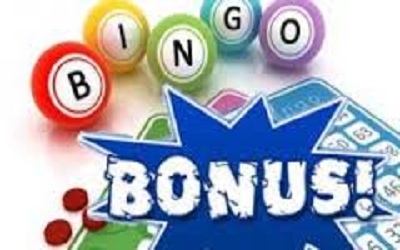 Everybody loves to get something Free and when it comes to the Bingo community they are no exception to the rule.

But like everything in this world there is good and then there is bad Bonuses. The first decision to consider is whether or not taking a Bonus is your cup of tea.

Free No Deposit Bonuses are always nice but there can be some pitfalls there too if you don't know the terms & conditions. Winning off a freebie chip could mean absolutely nothing if the rules state you can't cash it out. I say, why play it at all if it's nothing more than fun money, might as well just play in fun mode. Oh then there is always that dreaded huge Jackpot win and while your thrilled to pieces your bubble is quickly burst after learning the max cash-out is something ridiculous like $50 after winning $1,500!

Deposit Bonuses; players either love them or absolutely refuse to use them. It's a double edge sword decision whether to claim it or not. If the wagering requirements are something like 90 times I say STOP don't dare waste your time. It would most likely take you a month of Sundays to complete and that's only if you are lucky enough to last that long.

Withdraw limits can be limited to a certain amount therefore if you win $2,000 and the cash-out max is only $750 there goes your part of your winnings down the drain.

But on the positive side and there certainly is one when taking a Bonus. The advantage is having longer play time with the extra cash added to your credit balance. And longer play time means a great odds of winning.

No Deposit Bonuses and Deposit Bonuses are great as long as you are fully aware of the rules and no what ones to avoid.

I suggest never take a Bonus that has a wagering requirements over 30x. On Deposit Bonuses avoid those they have limits on withdrawals and betting. Of course a Bonus that is cashable is sweet but are rare gems to find.

The key to finding the right Bonus for your specific needs and avoid unforeseen disappointments is always read the rules. The T&C will clearly outline all the ins and outs of the offer. And if it doesn't go to Live Chat and ask before claiming any type of Bonus.

To Bonus or not to Bonus, I say take the Free cash just be a smart Bonus hunter and you are already ahead of the game!