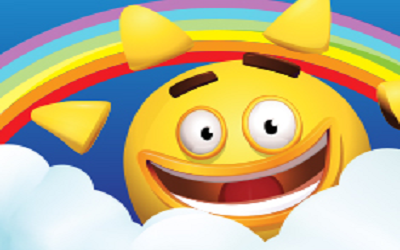 Imagine a special Free Bingo game that is absolutely Free to enter. Now imagine waking up the next day to find out you have won a massive £50,000! Can you even begin to imagine the sheer elation to be such a winner?

John Lennon may have his own interpretation of Imagine:

"You may say I'm a dreamer

But I'm not the only one

I hope someday you'll join us

And the world will be as one"

But in the online Bingo community the world is truly wonderful for the one and only who strikes it rich with the ultimate dream of dreams!

It is a personal fairytale story come true for Donna Chapman from Newcastle, alias 'yipeeivwon'! Costa Bingo held an incredible £100,000 Mel's Massive special game on 31st of March 2014. The 75 ball Bingo game took in over 10,000 players and every single one close to £5 each and one very lucky player walked away with a staggering £50,000 and that was Donna.

Donna registered for this spectacular promotional game but was not online when it played out. It wasn't until the next day when she was kicking back and watching television that her phone rang.

On the line was a representative from Costa Bingo giving her the fantastic news on 1st of April. In complete disbelief she was certain at first it was some kind of April Fools' Day joke.

The rep assured her it was no joke but quite real and she was indeed the big winner. Donna couldn't believe her luck and surely the excitement was more than she ever thought possible.

The lucky player has been playing online Bingo for a number of years and has never won a cash prize of this magnitude before. To say she was overjoyed is an understatement.

After hearing the great news she first told her husband and children of her unbelievable new fortune who were surely jumping for joy when she told them of her plans.

Donna plans on taking her family on a fun filled holiday to the magical kingdom of Disneyland. She also plans on making some improvements on their home.

Costa Bingo is no stranger to doling out thousands of pounds every day. There is always a winner around the corner.

If you are not a registered player yet now is the time to join. Receive a £5 No Deposit Bonus and a 200% Bonus on your first deposit.
By
Ava Jackuard