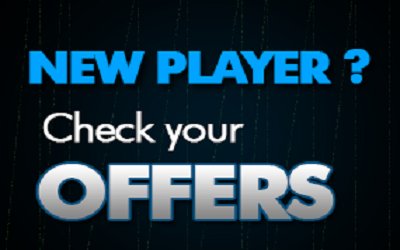 Online Bingo sites leave a major legacy by offering a sweet deal to entice players to join. Bingo Legacy is far from exempt in delivering the new player a deal worth standing up and saying "oh yeah, now that's what I'm talking about"!

The marketing team has put their heads together to provide a welcome package full of tasty treats that can't be overlooked. No matter how hard you try resisting the promotional offer is impossible mainly for its irresistible temptations that have the bingo community chatting up a storm.

You're invited to take advantage of the Free No deposit bonus valued at $15 and take a wild adventure on through the Bingo rooms. Receiving this special gift is easy as pie, simply register an account filling in all the details and your account will be automatically credited with the Freebie Bonus. Make sure to use a valid email to verify your account and you are good to go folks.

Looking for more exciting promotions? Bingo Legacy has more tasty treats up their sleeve with a Welcome Bonus offer. Compliments of the bingo house a juicy bonus on your first three deposits is available. That is up to a staggering 750% Bonus ready to scoop up and maximize your gaming pleasure.

We know what you are thinking "what about my 4th deposit and beyond" right? No worries Bingo Legacy has left no stone uncovered rewarding players with a Redeposit Bonus up to 250% on all future deposits.

While you are romping from one bingo room to another make sure to check out the Victoria room because we promise it will be well worth it. It is the Must Go Jackpot promotion that is underway until 28th July. What makes this Jackpot promotional offer so special is you could stand to win up to $1,000 in cash prizes, uh huh thought that would grab your attention!

The 90 ball game will increase by one number daily giving players' an even bigger chance of winning the pot. If by chance the Jackpot does not go by the 28th July then the plot thickens with 2 numbers increased every hour from 9pm onward until the cash prize is won.

That doesn't mean the rest of the folks are losers, not by a long shot! Just be sure to purchase a minimum of 2 bingo tickets for the game and you will share a $1,000 Bingo Bonus. Now how is that for an exclusive offer, not bad, not bad at all!