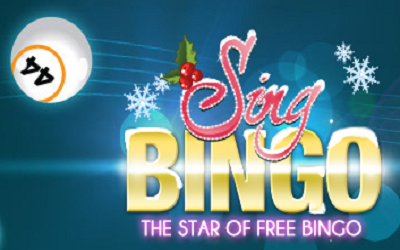 Some of us can't a note in tune but we're definitely in tune with Sing Bingo! This has to be one of coolest themes for an online bingo site that there is. The promotions revolve around music and music is and bingo is something we can all relate to.
For those that are new to Sing Bingo, they offer ten free to check them out. That's always a plus before you spend any of your own money. They offer welcome bonuses, reloads, tournaments and even give away memorabilia as prizes.
Back in August, they were giving away Elvis themed items each week. It was very fitting that this site celebrated the life of the King of Rock n' Roll. You can even play music as you play bingo on the site.
I decided it was time to head back to Sing Bingo for a few games and some good sounds. I entered a bingo room that had a pretty decent prize. They offer 90 ball bingo and 75 ball bingo. I usually go with 90 ball bingo but today I was in the mood for a 75 ball game. I always take a moment to chit chat and say hello to my roomies but not before I purchase my tickets. I like to buy the max cards. Business first then pleasure although it's all a pleasure to me.
The tickets were on sale for just 5p. One of the regular players that I recognized was in the room with me. We talked about the weather and wished each other good luck even though secretly I wanted to the win all to myself.
The pattern looked a lot like an "X". I thought this shouldn't be too hard to achieve but it would definitely be a quick game. There weren't many squares to cover and my numbers had to come out like soldiers one by one. The game began and I had one number here and there. My cards weren't filling up as I had hoped but after about 10 calls I could see the pattern start to take shape.
I started to get antsy as I got down to 4tg. It was anybody's game and chat was busy with players saying which numbers they needed. There was one down to 1tg. I looked at my cards and was at 2tg on one card so it could happen. #88 and #11 were all I needed. I always get nervous on double numbers because they never come out when I need them, especially that #11. It was close but I never got past 2tg.
I stayed for a couple more games but today wasn't my day. Maybe I should work on my singing.