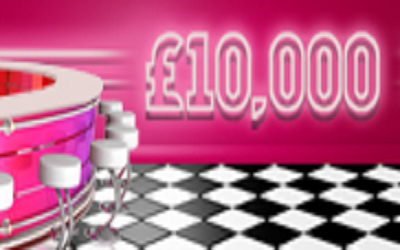 New Year's resolutions have been made and topping the list is watching our waistlines. The holidays have left behind overindulgence on savory and sweet treats and big family dinners.

Now that January has arrived looking at the scale for the first time in 2014 creates a gasp to get back to a healthy weight.

The New Year can be tough leaving many feeling the big crash after such an exciting holiday whirlwind. Living in the moment it seems there is not much to look forward to with colder days which by the way old man winter hasn't been so kindly.

The days are shorter, the nights are longer and going out can be a chore in the harsh elements. Now that all the doldrums have been pointed out there is plenty to look forward to because believe it or not spring is around the corner!

And although food is our comfort during hibernation months, eating healthy will have its rewards come springtime! As the grass begins to turn green and flowers begin to sprout you emerge as a brand new you looking hotter than ever as you stroll uptown in your new and improved bod.

Ladbrokes Bingo has a recipe that won't add padding to your hips but will fatten up your bank account instead.

The Lunchtime Special Bingo Promotion is the perfect solution to beat the winter blues and hold on to those resolutions.

Take a lunch break every day in the Living Room where there are a staggering Guaranteed £10,000 in prize pools waiting to be won every single day.

The daily game begins with the £2,000 Bingo Linx that starts promptly at 12pm. But don't run away because every half hour there will another big money game heading your way.

There is plenty of chances to win so no reason to feel defeated with loads of 1, 2 and 1TG & 2TG, Roll on Bingo and Last Chance Saloon games up for grabs.

If you haven't joined Ladbrokes Bingo yet now is the time to get cracking and start the New Year off to a great start.

Register an account today and spend £10 and play with £30. Take advantage of the Super Free Bingo and Free Bingo monthly rooms as well as Linx games, Social Sundays with £5,000 weekly prize pool!

Don't forget to head over the Slots and discover the brand new releases including: Adventures of Wonderland and Amazon Wild 100 line Slot.