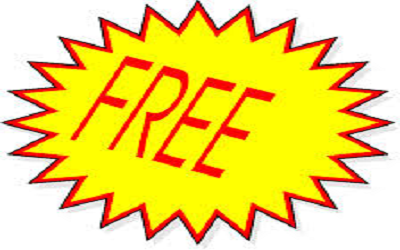 Cheeky Bingo has been around since 2008 and has built an impressive community of Cheekies. Keep your eyes peeled for a new TV campaign that is cleverly humorous. There are a total of 6 adverts that target the young guys and gals. The multimillion TV advertisements have already started, so be prepared for hilarious comedy. It is bound to have you drop what you're doing and giggle to you get the hiccups! The theme of the campaign makes a poignant point that not everything that is free is as exciting as Free Bingo games.

And nothing could be truer than the outrageous promotion going on right now at Cheeky Bingo. They have blown the lid off of Freebies and are running an amazing campaign that will surely have you batting your eye lashes with more excitement than Cheeky herself!

The special event is already underway and runs from Monday 25th February to Sunday 10th of March. There is a blockbuster £49,000 in Guaranteed Jackpot prizes up for grabs and it's all absolutely Free folks, yes FREE!

What makes this tremendous offer so awesome is everyone is eligible to play. There is no deposit to make the week of or day before, it is open to all players including the brand spanking new players that join the wonderful world of Cheekies.

Each day there is a staggering Jackpot of £3,500 ready to scoop up in the explosive Free-to-Play Jackpot games! The games happen twice a day with a £1,000 game at 2pm and a £2,500 game at 9pm. With over five cash prizes in each game you will have a fair chance of being one of the lucky winners.

Ok, so when the game is over and your adrenaline is pumped up higher than engine of a race car you are going to be hungry for more action. No worries, Cheeky Bingo has covered that too and wouldn't leave players teetering on the edge of excited hysteria without offering a bit more.

After each Freebie game the fun continues as they are giving away £100's in Guaranteed Jackpots. Calculate that roomies and that is an impressive £30,000 in prizes over the course of two weeks. So don't shut your laptop lid or turn off your PC, stick around because the action will still be going strong.

If you are not a member yet, what in the world are you waiting for? Join and you will receive your Free tickets to the games. You have nothing to lose except a chance of snaring a sweet Jackpot win!