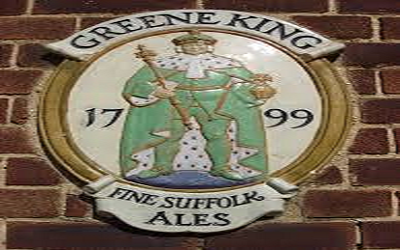 Greene King appealed the case that was denied only to win it after judge said the application should be approved and was then sent to the Gambling Commission. The St Edmunds brewery manages around 1,000 pubs applied for a license offering linked Bingo. It was initially refused due to the possible overwhelming applications that could follow.

A Greene King spokesperson said: "We are pleased to have been granted an operating licence which, when coupled with a premises licence, will allow us to provide commercial bingo within our pubs. Bingo is a game loved by many of our customers and is already played across the pub estate.

"This ruling will enable us to trial new games with our customers, giving them more choice about where they play the game and put our pubs even more firmly at the heart of their communities."

Editor of Publican's Morning Advertiser magazine Robe Willock added: "When it turned down Greene King's application for a bingo operating licence, the Gambling Commission said it was over fears that an approval would open the floodgates and thousands of pubs would immediately be clamouring for the right to shout 'two fat ladies'.

"I don't think they have any reason to worry but Greene King's successful appeal does add to the growing list of attractions pubs have to offer. Pubs can now boast food as good as any restaurant, coffee that can easily rival a Costa or a Starbucks, an entertainment calendar as busy as any theatre and will now be able to compete with Mecca and Gala for the traditional bingo demographic."

"What many pubs are striving to do is ensure that they have something to offer throughout the day, so perhaps afternoon bingo sessions could be a real winner for pubs in a position to capitalise on this decision."

This could open up the doors for another way to play Bingo considering the collapse of so many bingo halls and the competition with online bingo sites.
By
Ava Jackuard