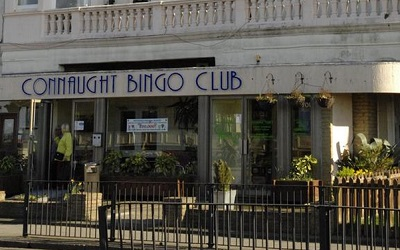 Police were called for the second time to Connaught Bingo Club in Herne Bay over a row between to pensioners.

Two ladies, aged 90 and 92, came to blows after a fight ensued while on the Slots. It seems that one of the women sat down and won after the other had played the same machine and lost.

The pair previously got into it at the bingo hall back in February. No arrests were made on this occasion.

According to a police spokesperson: "Kent Police has investigated an allegation of harassment following an ongoing feud between two elderly women who attend the Connaught Bingo Club.

"Both parties have been spoken to, and we will not be taking the matter any further."

It has been reported that both ladies, although not acting like ladies, were suspended from the bingo hall and warned to avoid each other.

A Connaught Bingo Club spokesperson said, "This is a private matter between our members. It's a private members club so we have no comment to make."

Bingo Expanding in the Philippines

Leisure and Resorts World Corp. (LRWC) based in the Philippines plans to invest P300 million this year in an attempt to expand its Bingo Boutique gaming business.

There are 74 current bingo halls and LRWC Business Development Vice-President Christina A. Bautista revealed that the company intends to launch another 20 additional bingo halls within the year.

"There are 20 retail outlets that are being completed, we have a total of 74 bingo parlors as of now, of which more than 50 sites are in Metro Manila," Bautista said.

Regarding the cost per bingo hall, Bautista said, "Each outlet is about P10 million to P15 million, depending on its size."

LWRC also announced in a public statement that it has made an acquisition deal to acquire the leading operator of Philippine Amusement & Gaming Corp's (Pagcor) e-Games stations.

The deal will become final upon approval from Pagcor and the required permits and licensing are granted.
By
Glo Wood