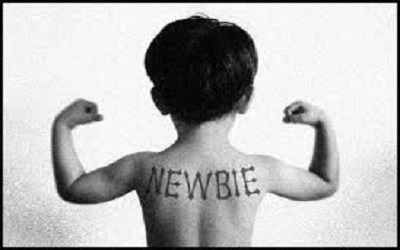 If you've played a few bingo games in a bingo hall or took a few spins on a slot game in a casino, are you ready to move into the real money games online? Are you willing to risk playing bingo or any other form of gambling without a bit more practice? Does it even require practice, tips or tricks to get in on the cash games? Simply being a cautious player is the best thing you can do when it comes time to spending your hard earned cash. New bingo players, actually gamblers in general, should prepare to cut their losses not just as a newbie but even as a seasoned player. Is it possible to ever gain enough experience to beat the house?
Some don't understand bingo and may think that you can't lose much playing the game but this couldn't be farther from the truth. One major mistake that these players make is to believe that they are invincible. An example of this can be seen when a new player sits down for a game of bingo either online or in a bingo hall. The player then proceeds to play the max cards allowable and launches a mini slot game at the same time. Yes, experienced players do this all the time but we know what we're getting into. Experienced players know, typically because we've made the same mistake, that playing frivolously has a high probability of causing you to lose your bankroll much faster than if you avoided all those exciting side games. Then again, where's the fun in that?
A little experience comes in handy when you are getting into any form of gambling for the first time. Even is the game doesn't necessarily require skill you still need to be aware of the sneaky tempting little ways to lose your money.
It's really easy to gain the experience you need with all the free bingo games there are out there. In fact, there are free bingo games, free slots, free video poker and just about any table game you can imagine. Once you feel like you've got a good handle on the game then move to the real money versions. You'd be amazed at how quickly you develop your own way of doing things. What works for someone else may not work for you.
Play bingo and enjoy. Someday soon you'll be thinking back to your first game and smile.