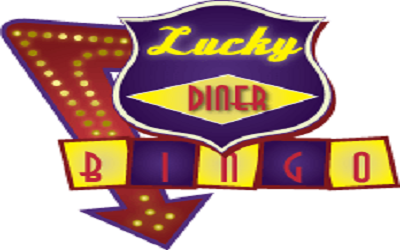 Have you ever been asked what era would you like to go back to and live in? Interesting enough many people wish they lived or at best could go back to the 1950's.

It is easy to understanding because it was quite memorable era. Rock n roll was born and legends like Elvis Presley, Fats Domino and Jerry Lee Lewis with screaming fans fainting in the aisles.

The time was also right for the silver screen when greats like Marilyn Monroe, James Dean and let's not forget the cheesy movie Beach Blanket Bingo starring Annette Funicello and Frankie Avalon. Ahh those must have really been the good ole days.

Lucky Diner Bingo is a throwback to this decadent time right down to the soda fountain and blue plate specials. But instead of having malts and hamburgers and fries they are offering some tasty bingo treats.

Join this new site the recently launched and get a sweet free no deposit bonus valued at £10. All newbie will boost with 500% on first deposit, 350% on 2nd and 300% on 3rd deposit.

Other goodies include cash-back, daily raffles, free bingo, login wheel and so much more.

Don't miss out on the Free Bingo Tournament. This baby takes place every day with some decent cash bonuses ready to give away.

Here's the dope:

Level 1 – enter our free bingo room, play the games and win up to £1 + 1 ticket for Level2

Level 2 – use free tickets from Level 1 and win up to £2

Here is the game schedule:

Level 1: 'Challengers' - 00:01 to 19:59 GMT (6 Games each hour)- 10 Free cards

Any Line: £0.5+ 1 Free Ticket for Level 2

Full House: £0.5 + 1 Free Ticket for Level 2

Level 2: 'Premiership' - 20:00 to 23:59 GMT (4 Games each hour - use up to 10 tickets earned from Level 1 (Or) purchase up to 10 Cards @£0.10p - Full House: £2.
By
Ava Jackuard