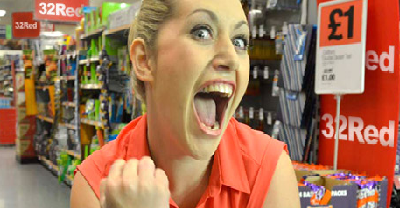 Is it too early to mention Christmas? Not if you are in the marketing department at 32 Red Bingo. That's right they are ready to let the good times roll and get a head start on the season.

Open the "Promotions" page and there is an eye popping comment that will definitely catch your eye: "At present we're able to offer new and existing customer the following bingo promotions this Christmas".

Taking a look around we don't see anything that relates specifically to this big holiday but nevertheless there are some goodies worth checking out like:

Bingo Bonanza – exclusive offers, prize draws and guaranteed jackpots each and every month.

TGIF – Now there is even more reason to celebrate Fridays with cash prizes up for grab.

Loyalty Plus – It pays to be loyal folks especially when there is £600 in cash prizes.

Redposit Bonus – Yep take advantage of a 25% Bonus.

Refer a Friend – tell your bingo buddies to get cracking and join. You will reap the benefits with a sweet £5 in bingo bucks!

Chat – get your chatter on and be a winner awarded free bingo bonus money.

Now if that is not enough then here is an eye opener for you to dream about: progressive jackpots. Wowzer imagine what you could do with that kind of cash with 5,000 minimum for the Mega. There is also the £500 cashblitz or the blackout games which is nothing to sneeze at!
By
Ava Jackuard