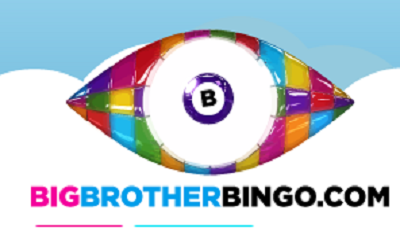 Big Brother is a program that I'm absolutely addicted to. There's nothing more entertaining than watching the celebrity versions except maybe, Big Brother Bingo. In honor of the show there is a bingo site where we are all in the Big Brother house. Count me in! They are part of the Joy Network and offer a Welcome Bonus for new players which I've taken advantage of long ago. I also find the polls so interesting. The recent poll is on your favourite spot in the house.
I looked at the latest promotions and there are loads of them. The £4K Party Popper is the New Year's promotion. Now is the time to make your holiday plans and the party is at Big Brother Bingo. The big game plays at 10pm with amazing prizes of £750 for the line, £1,250 for two lines and £2,000 for the Full House. I think I know where I'll be.
I decided it was time to get to the bingo. This online bingo site offers 75 ball, 90 ball and 5 line bingo games. I have never played 5 line bingo or Swedish Bingo. Now was as good a time as any. Here's how it works. Your goal is to cover the lines either across or diagonally. It looks a lot like a regular 75 ball bingo game but it's actually a 90 ball game. You can win with 1, 2, 3, 4 or 5 lines and there is no free space.
It was definitely a unique experience but I wasn't having any luck. It was time to switch things up so I went to my go-to game which is regular 90 ball bingo. The House prize was looking good at nearly £100. I bought the max tickets and waited for the game to begin. There weren't an overwhelming amount of roomies. This might have been due to the late hour. I like to play bingo late night because the rush seems to be during the day or early evening. I have a better chance to snag a big prize. Well, so much for that concept because after three games I was no richer.
I couldn't leave out 75 ball bingo so that was my next stop. I played two games and got dangerously close to a win. Those 1tg's had me on the edge of my seat but someone always pulled it right out from under me.
If I was in the Big Brother Bingo house, I would've been voted off for the most consecutive losses!