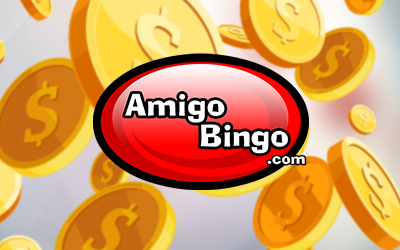 Summer camps are no big news – it's quite a common practice for young and even elderly people to engage in some outdoor activity with a group of peers and stargaze, navigate the land charts when treading the tough terrain or just sit around a campfire. And it is summer, so campers, this is your time of year…
Have you heard of Bingo Camp, though? Neither have we -- until the gang at Amigo Bingo came up with something radically cool, called the $100,000 Guaranteed Mid-Year Bingo Camp! What it is is a string of weekly games and promotions stretching over the entire month of July – until July 28th, to be exact.
It's all happening in the site's Main Room and it comes with a prize fund of over $100,000 and the additional $3,000 in extra prizes, as well as a special trip to Las Vegas!
Every week, there is a different contest and at the end of every week, four contestants are randomly selected to take place in the $500 weekly extra prize raffle. It all ends on August 2nd, with a $1000 raffle with extra prizes: first prize is $500 BBs + 250% Extra Bonus, second prize is $250 BBs + 150% Extra Bonus. Third place gets $150 BBs + team bingo entry and the fourth and fifth both get $100 BBs + team bingo entry. What is also at stakes is the dreamy, awesome Trip to Vegas giveaway that covers a flight to the Sin City, a three-night stay at the MGM Grand Hotel and $500 of spending money.
Here is the weekly breakdown of all the contests: from July 8th until July 14th, take place in Stargazing Weekend, while the third week's contest that runs from July 15th - 21st is called Take a Hike. From July 22nd 0 28th, Bingo S'mores closes this awesome cycle of promos. All of these come with the task of collecting special patterns and other requests and prizes for these are cash and extra bingo buck prizes.
Comment: The month-long promotions are the best, because there is time enough to catch up and they usually come with cool prizes!
By
Natalie Stephanopoulos