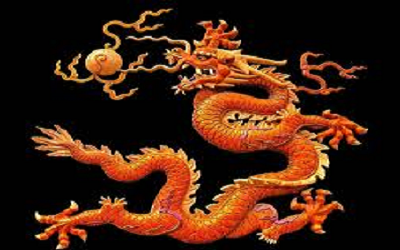 2012 was the Year of the Water Dragon in Chinese astrology. The creature symbolizes good fortune and intense power. The Dragon sign has five elements including water, wood, fire, metal and earth.

In the online bingo world it was a year for Dragonfish software. Taking a strong lead in the bingo community the software has over 80 brands and over 23 standalone sites in the network. The past year alone numerous bingo portals popped up all over including Smooch Bingo and Robin Hood Bingo. The network has fast become a household name among bingo enthusiasts across the landscape of the global online gaming market.

The achievements with brands like Moon Bingo, Foxy Bingo, Diva Bingo and Bingo 3X are attributed to a dynamic platform of products. Besides 75 ball and 90 ball bingo traditional games, Deal or No Deal, Guaranteed and Progressive Jackpots offer thrilling opportunities for a player to win big.

Delivering a wide range of casino games and Slots are extra enjoyments every bingo player looks forward to. There are over 1000 games in a massive library of products with divisions in Casino, Quickplay, Poker and Sports.

Promotions are pretty much standard across all bingo brands. The advantage of knowing what Free Bingo, Happy Hour and VIP programs etc. to expect leaves no surprise to new registrants.

For some players perhaps incorporating a wider variety of marketing schemes would reinvent some brands with anxious anticipation for something new. The verdict is out and may be too soon to forecast but if the numerous brands added each and every year are any indication success is their middle name.

Established in 2007 as a division of 888's B2B, Dragonfish is on the cutting edge of technology and partnered with a powerhouse and expert of online gaming. Today the company is the largest provider of Bingo software worldwide reaching a large market of players in multiple language capabilities with 26 in all available including multiple currencies.

Traffic for these brands is impressive and lack of bingo roomies is seldom an issue. Loyal and long standing members are a trademark of the network with incentives keep a high volume of returning players.

In 2013 we enter the Year of the Snake and while the Dragon is left behind in 2012, Dragonfish will continue to prosper. We can only imagine what new brands will be added to a portfolio of amazing software.