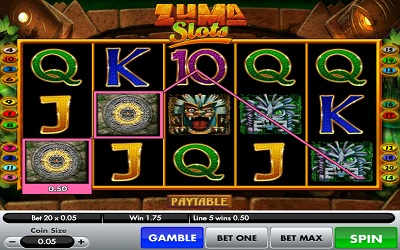 The launch of the bingo adverts featuring the bubble headed fairy godmother of Sun Bingo, Bubbles, was a new start for this site. What happened to her? I thought she was a nice addition to the marketing of the bingo site that was lacking a mascot. In looking at the website, I can't find any sign of Bubbles. It seems that maybe she wasn't bringing as much attention to them as they wanted? Bring back Bubbles!

Anyway, in my search for her I came across some amazing promos at Sun Bingo. There is a January Sale on bingo tickets. This brings bingo players free £5 bingo session, BOGOF Mondays and free bingo on Tuesdays and Thursdays and even cashback.

Session Bingo is not something you find very often so it attracted my attention. This is perfect for those players that enjoy the land based bingo environment of purchasing a book and playing several games of bingo. You can now get that at Sun Bingo and a handful of other sites. Sun Bingo mixes up the games within the session to include 75 ball, 80 ball and 90 ball bingo games. It's a good way to start off the week as these sessions are available on Mondays only. I hope they increase the frequency since it's something I'd like to take part in more often. More session bingo!

I played the session and the prizes were decent. You can have a better chance of snagging a great prize because there aren't as many players here as there are purchasing tickets for individual games. For £5, you can't go wrong. I wish I had some luck to report but you can't win them all.

After a run of bad luck in the bingo rooms I decided to pop over to the slots. Zuma has a great bonus but it's almost impossible to trigger. I was betting £2.50 per spin and it must be a popular slot because the chat was going crazy with players begging for frogs. You need three frogs to begin the bonus round. You select a little monster and win free spins. There are also only 20 paylines so I found myself thinking I hit something when I didn't. I've been getting too used to those 30 and 50 payline slots.

I must have gone through nearly £200 without one single shot at the bonus. I guess my luck went flew away with Bubbles.