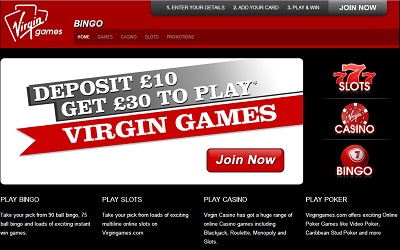 Everyone loves a sick day when they are not actually sick. There's something so wrong yet so right about calling in to work and taking the entire day off to do whatever you want but it's not so much fun when you're actually sick. I found myself with a nasty head cold thanks to spring and all the pollen it brings. Now I could hardly think straight but I was getting tired of watching chat shows. What to do? I was feeling terrible and after a morning of sitting around it was time to take my mind off of how bad I felt. I logged into Virgin Bingo to play a few slots. Nothing cures the ickies like spinning on the slots.
One of my all-time favorite slot games has got to be Cleopatra. It is 20 paylines of awesomeness! You can bet anywhere from 1p to £1. I've been playing Cleopatra for years in land based casinos from the USA to the UK and when I found it online I was thrilled. Cleopatra has a couple of versions and has received a bit of a makeover over the years. I do like the updated graphics but there are times when I miss the old version.
Anyway, what I love are the wilds and the free spins bonus. I was betting £1 per spin and my plan was to start out slowly and see if I could build up a bankroll. I suppose that I should mention the love hate relationship I have with Cleopatra. There are times when she does nothing but take and abuse our friendship. There are also those times when she is more giving than any other friend I ever had. As much as I've blabbed on and on about this slot game I only had about 5 minutes of actual play time. Almost every spin was a dud so I had no choice but to switch slots. I didn't want to risk my entire bankroll waiting for Cleo to warm up.
I decided to against my better judgment and play Siberian Storm. The slot game itself is very cool as are all IGT slots. I have yet to trigger the bonus on Siberian Storm and it's no easy feat. You need 5 bonus symbols, at least, to start the bonus. I got down to £40 and ended up losing it in a matter of seconds.
I had so much fun playing the slots win or lose and managed to forget all about my little bout with sickness. It seems that Virgin Bingo is the perfect cure!