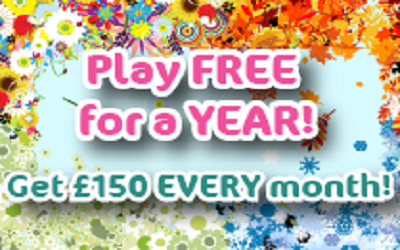 If you think winning big isn't possible think again because the list for 2013 has quite an impressive number of winners and can only mean that 2014 will explode with even more.

Here is a summary of the January 2013 winners:

Angie7771 won £21,703.15 on Fluffy Favourites Progressive Slot saying: "I couldn't believe my eyes when my screen flashed up this win. I was crying & shaking. I went into chat to get Daz to confirm it was real"!

Pl shadowjgayer after winning £7880 In the Hangout: "Wow what a great start to 2013 it will make such a huge difference to our year thank you Wink!"

Lambretta1 was sent a premonition from her mum and won a staggering £6,895 in the 1TG Club quipping:

"This is me Lambretta1 on the left, with my mum Dev10 who sadly is no longer with us. I would like to share a story about my win.

When my mum passed away I saw a medium, he told me that my mum was showing him bingo tickets and saying my number was going to come out, well it did, I can't believe it, I am over the moon, will be going to Tenerife for some sun, so thank you Wink and thank you mum"'!

January 2014 has just begun and there is no telling what winners will surface with their winning stories. Wink Bingo has a fantastic line up in promotions not to be missed.

One of the most exciting events is the Play Free for a Year promotion. That's right folks play Bingo for zippo compliments of Wink.

Get credited up to a remarkable £150 each and every month in 2014. Play Free Bingo for 12 months when you win this spectacular exclusive offer.

Cards cost just 30p each with winning prizes as follows:

Fullhouse: £150 monthly

2 lines: £100 monthly

1 line: £50 monthly

Mark your calendars for this gala event at 9pm Friday, 31st January and play on your PC tablet or mobile device for a chance to win.

Not a member yet? Get cracking and register an account and take advantage of the impressive Welcome offer. Make your first deposit and receive a hefty 200% Bonus plus up to £1000 Free when you spin the Wheel.

As a newbie you'll be rewarded with Free play for seven days after registration in the exclusive Newbies room. Play Free Bingo from 12 pm to 10pm.