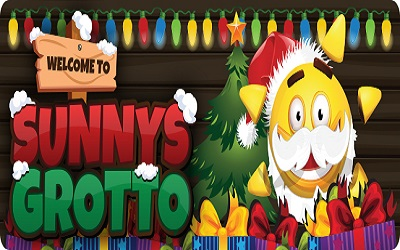 With just days until Christmas, the festive bingo promotions continue to roll in and Costa Bingo is giving players something more to look forward to with the opening of Sunny's Grotto.

Be there on Monday, 22 December at 10pm to play in six special games.The 75-ball games will feature the Blackout pattern with tickets on sale now for £2 per game. Those that have deposited between 8th and 21st December have earned free tickets. Every £10 deposit during the promotional period awarded player one ticket for each of the six games.
Prizes up for grabs in Sunny's Grotto:

10pm – Play for a Nespresso Coffee Machine

10.10pm – Play for an Apple iPod Touch 32GB 5th Generation

10.20pm – Play for a Samsung Galaxy Smart Watch

10.30pm – Play for an Xbox One

10.40pm – Play for a Samsung 32" Full HD LED TV

10.50pm – Play for a Toshiba Chromebook 13.3"

Players may alternatively claim the cash value of each prize so get in line for Sunny's Grotto!
By
Glo Wood