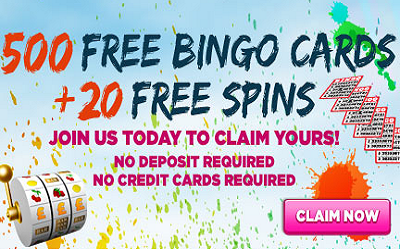 If you are ready to beat the pants off a brand new site head over to Lucky Pants Bingo and try then on for size. Bingo is all about a wee bit of luck and if you are a true bingo fan a little superstition goes along with it. Put on your fanciest pants and knock bingo out of the ball park with heaps of chances to win.

The new site opened on 28th January 2013 and has the bingo community buzzing with excitement. We are talking three software folks; Microgaming, Sheriff Games and Proprietary. The incredible line up of games is over the top with thrilling games of chance.

To celebrate the grand opening players are spoiled with promotions that will have your head reeling or should we say the Slots! Don't worry bingo isn't left either. Here is the deal: 500 Free Bingo Cards plus 20 Free Spins on selected Slots. Uh huh that's the kind of stuff bingo dreams are made of.

To claim all you have to do is register to qualify for the 500 Bingo cards and a £5 Bonus will be placed in your account to play and purchase any priced bingo card you want. Of course to get more bingo bang out of your fiver the 1p cards are a good choice, but it's entirely up to you. Just remember the Bonus money is for Bingo only and other games will void any chances of winning.

The Free Spins come next and can be played on any of the qualifying Slots including:

Cash Scoop

The Lost Slot of Riches

Cute & Cuddly

Jazz Cat Slot

Kitty Kash

Santa's Stash

Lucky Pants Bingo

Players must wager 4x the play-through in order to withdrawal, yes withdrawal. Keep any of your winnings up to £50 absolutely Free.

When you are ready to dip into your bingo fun money and make a deposit Lucky Pants has a sweet offer with a 200% Bonus. Oh but it gets better roomies because a Life Long Cash Back up to 15% is given to all members. So in other words even if you lose your still a winner and it don't get much better than that.

There are an abundance of exclusive offers waiting to be scooped up including a Romantic holiday to Venice, Free Bingo, 50% Reload Bonuses, a £5k Cash Flash every last Friday of the month and so much more.