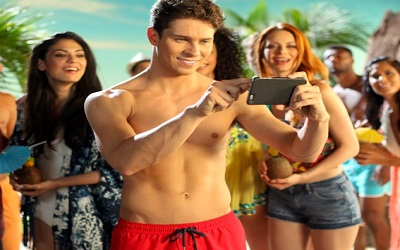 OK! Magazine has launched a brand new free bingo app called OK! Fun Bingo and they've teamed up with former TOWIE star, Joey Essex.

Essex is the face and the voice of the free app, which is a social gaming product featuring virtual coins and not real cash.

So what makes this app so unique is that players are responsible for their own dabbing. There's no automatic dabbing here and part of the fun is trying to follow along with Joey's funny bingo calls in real time.

The challenge is not only following along but competing with your friends and other players to achieve a bingo to earn coins.

OK! Fun Bingo offers 8 rooms plus the quality of OK! Magazine in each collectible item.

Not only will bingo's award coins but accuracy and speed will be rewarded. Power-ups are also available to aid in game play.

"I've loved working on OK! Fun Bingo and I can't wait to play it with my mates. The game looks totally like OK! magazine and I've put my own reem twist on it as well", Joey said to OK! Online.

By
Glo Wood