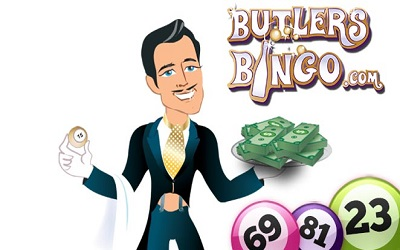 I heard about a recent win at Butlers Bingo where the player won something like £32,000! I always wonder why I can't be at the right place at the right time and hit as big a win as that but then to top it off, this was not her first major win. It's been almost a year to the day since she won two big bingo jackpots. I felt inspired and played bingo all day long hoping to hit something worth bragging about but I was unsuccessful. So, I decided to get out of the house for a while and check out my local bingo club. I've spent many a night there playing bingo but this time I wanted to spend some quality time with the slots.
I has limited myself to £30 and walked in like a highroller. I left the debit card and wallet at home so that there would absolutely no temptation to get more cash. If I could pull off a decent win it would be well worth it but if I were to lose at least I wouldn't have lost much. That is one benefit of playing in a land based bingo hall or casino. You can't spend more than you set out to as long as you leave everything at home. With online bingo and casinos, your card is on file and it takes one click of the button to make another deposit. Sure, there are restrictions and limitations you can place on yourself but many of us don't bother to set all that up.
Me and my £25 walked round and round the slot games searching for the best one, you know, the one that sends out vibes. Anyway, I settled for Diana's Realm. This is an older slot game that offers a free spin bonus. It only has 10 lines but it can still be expensive to play because I feel like I have to play at least £1 per spin in order to make the free spins bonus worthwhile. I hoped to hit the free spins right away which would hopefully boost my bankroll. After a few spins I was just flushing the money down the toilet but kept going.
I took my eyes off of the game for just a moment and I could hear the bonus symbols land on the reel triggering a round of 10 free games. The free spins re-triggered and re-triggered. I managed to cash out £325! I was no where near the Butlers Bingo win but still not bad for a gamble of just £25!