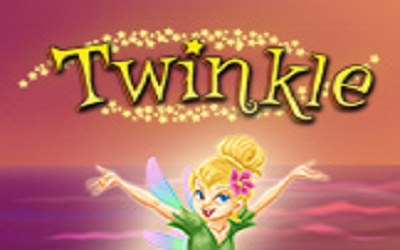 Do you remember as a child looking up at the stars and making a wish as you recite "twinkle, twinkle little star"? There is a new kind of twinkle in the air and if you look closely it appears that a twin of Tinkerbell might be behind it.

All this magic happens at our newly listed site – Sweet Shop Bingo. Don't you just love the name as it conjures up thoughts of sugary treats! And there are treats galore with an amazing line-up of the top software contenders in the industry assembled under one virtual roof.

You absolutely can't go wrong with a £5 free no deposit bonus on sign-up. That's an exclusive favorite we don't see too often anymore these days so grab it while its hot!

Ok, back to this magical twinkle stuff – It all starts September 25th – 29th. "Twinkle" as she is called needs your help to save her friends. Oh boy talk about making us feel guilty, how can we not help right?

Here is the deal: Wager on the Twinkle game and win free spins that are awarded like this:

£80 + = 5 free spins

£180 + = 10 free spins

£250 + = 30 free spins

But hold up that's not all because the top 3 players to wager will get 20 free spins on their next 10 deposits!

To participate deposit £5 and use code: FAIRY to automatically be entered in the promotion. For more information, read the terms and conditions.

If you haven't registered an account yet, join now and receive a 300% bonus on your very first deposit. Browse the site and be sure not to overlook the promotions featuring a hodgepodge of goodies like The 2 Million Race, Happy Hour, Zodiac Bingo, Weekender, Jackpots and more.
By
Ava Jackuard