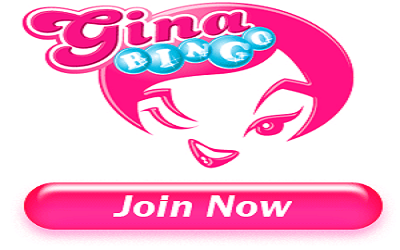 Winning in Bingo is great but competing in contests can bring even greater pleasure. Gina Bingo knows it and has set up contests galore to bring loads fast paced action. Win your way to the winner's circle where there are oodles of Bingo Bucks waiting to be snatched up.
Weekly Slot Tournaments
What is awesome about this tournament is players are not nailed to playing a specific Slot. Play any Slot you want and the top ten players are in for a special reward. Winners will be determined by the number of coins won. The Weekly Tournament starts every Sunday from 12am until Saturday 11:59 and prizes will be credited on Monday. Prizes start at 5 BBs up to 50 BBs. Plus there is a month long Slots competition for a chance to win up to 100 BBs simply by spinning on your favorite machine and wagering the most credits.
Other Competitions
For a chance to win more BBs wager the most on Bingo and top ten players will win. That's not all because the Queen/King will crowned for the month for the player with the most games played in Club 75 or Club 90.
Still looking for more action? The Refer a Friend Competition will reward you with some pretty cool BBs. All you have to do is refer as many friends, family, co-workers or family as you can. And when they make a deposit of at least £/$/€10 you could win some amazing bonuses! Top 10 with most referred players during the month win as follows: 1st = 100 BB's 2nd = 75 BB's 3rd = 50 BB's 4th = 40 BB's 5th = 30 BB's 6th = 20 BB's 7th = 18 BB's 8th = 16 BB's 9th = 14 BB's 10th = 10 BB's.
Chat Specials are a fun way to earn Loyalty Points. Here are some favorite Chat Games:
Deal or No Deal – The bingo winner will be given a box hidden with Loyalty Points. It's a deal or no deal situation with a chance to win points anywhere from 50 to 200.
Raiders – When the winner of bingo is not present, the first roomie to type in chat "Oh yes we've been raided" wins 100 Loyalty Points!
Blankety Blank – Be the first to guess the blank one word the Chat Host leaves out in the typed sentence and win 100 Loyalty Points.
By
Ava Jackuard