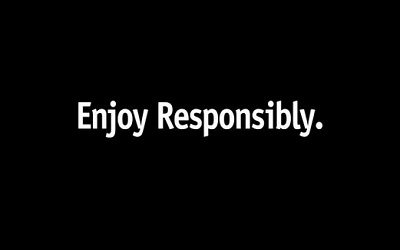 Bingo is one of those games that gamblers either love or they hate and there's no in-between. Bingo lovers such as myself simply can't understand how another could dislike such an amazing game but whatever. We find ways to play in our free time. There's nothing like playing online bingo after a hard day's work or sneaking in a few games after dropping off the kids at school. A night out with friends is taken a step further with a stop at a bingo hall for a late night session. What's so wrong about having a passion for bingo?
There's nothing wrong with anything as long as it's done in moderation and doesn't cause chaos. These days gambling is more accessible than ever before with online bingo sites and mobile applications. Thankfully, there are ways to prevent bingo and bingo slots addiction and these programs are made available both online and off.
Set a monthly budget and take advantage of tools used to monitor how much you're actually spending in terms of time and money on bingo. You can set it up to provide you with warning messages or reminders when you approach or exceed your budget. Messages and warnings can be ignored and after a while they may even go unnoticed. Clicking them off can become just part of the experience. At least the bingo sites are putting in a bit of effort to combat gambling addiction.
Gambling addiction is a hard habit to break when you crave the thrill and excitement that it can bring. I am no expert on gambling addiction nor will I attempt to tell you how to manage an addiction. I'll leave that to the professionals; however there are a few things you can do to avoid turning down the road of addiction.
Keep in mind that the game of bingo comes with no guarantees. It's all up to chance and there is absolutely no strategy involved. You cannot control the numbers that are called or the numbers on your cards. Thinking that you can beat the odds is the biggest mistake that gamblers make. Again, there are no guarantees!
Absolutely never bet more than you can afford to lose. Yes, this is much easier said than done but it's worth a shot. Many gamblers weigh their options when it comes to spending. If I play $50 more I can't afford to go out to dinner this week. If bingo takes all your entertainment money for the week so be it, "entertainment" being the key word.
If you know you have an addictive personality avoid things that tempt you. Bingo is very tempting so enjoy and play responsibly!