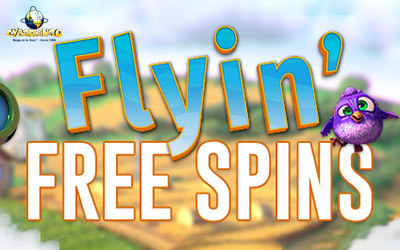 The Best US Bingo Promotions On The Net
Calling all US Bingo Players! Cyber Bingo have unveiled a series of fun-filled and cash-packed promotions for June with more than just a handful of opportunities to win big. Free play, cashback bonuses, slots and bingo tournaments, live lottery tournament, bonus spins offers and deals on bingo tickets are just the tip of the iceberg. The star promotion of the month is their bingo party with guaranteed cash prizes in warm-up games before the mega full house gets underway.
Play more for less with the cashback scheme as it turns losers into winners. Play in the diamond room between Tuesday and Thursday to get in on the risk-free action. Whether you win or lose you get 25% free play bingo bonus in cashback. The amount you receive will be based on the amount wagered with a maximum of €500 in cashback up for grabs.
Exciting Bingo Promotions Underway
Grab yourself a weekend bonus boost of between 50% and 150% when you make a minimum deposit of €30 on Friday and Saturdays. Then there's the free world bingo room delivering free bingo games and guaranteed prize pots. Canada, Mexico, England, France, Italy and China are pay to play games with prizes of €93.00 while USA, Netherlands and Australia deliver free bingo fun with generous returns for those who manage to call a full house.
Other Cyber Bingo promotions include:
Bingo Tournament: Join in with the bingo dabbing fun every week between Monday and Tuesday for your chance to win €1,365 in cash!
Slots Tournament: Every Wednesday and Thursday you will have the chance to win €120 cash by landing yourself a spot on the slots leaderboard.
Bonus Spins: Deposit a minimum of €50 every Sunday and Monday to claim up to 120 bonus spins! Deposits of up to €100 generate 30 spins, deposits of between €100 and €250 trigger 60 spins while the maximum number of spins – 120, are awarded to those who deposit more than €250.
Live Lottery Tournament: This is your chance to win €100 in cash every week. Play the live-themed casino games to earn points. The more points you have the more likely you are to appear on the leaderboard. There's a weekly prize pool of €250 to split between the top 20 players with €100 going to the player who lands themselves in pole position.
Epic Bingo Party: On the last Sunday of every month thousands is won in the main event special. This month there will be 10 warm-up bingo games of €910 and a grand finale of €9,100. You can grab your cards at €1.82 for the warm-up games with the finale offering cards at €4.55 each. A special bingo deal of buy 3 get 2 free will be available throughout the session.
Welcome offer: No Deposit Bingo reader exclusive - $50 free bingo bonus to all new sign ups. No deposit required. Another exclusive offer comes on a first deposit, boosting balances by 500% up to €1K!
By
Kayleigh39