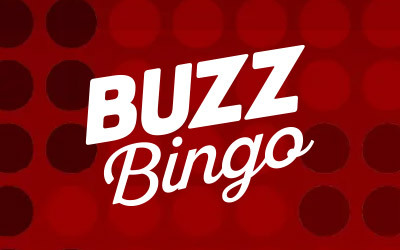 DOND Bingo Boosted Prize Pots for Less Spends
In less than two weeks' time it'll be September, and the shops will start to fill up with Christmas goodies! I for one can't wait. The heat this summer has been relentless. The sunshine may not be coming to an end any time soon but the funtastic series of bingo promotions at Buzz Bingo are, including the chance to win extra cash on a double number, bargain bingo games and much more!
A saying I'm rather fond of is Look after the pennies and the pounds take care of themselves, and Buzz Bingo are proving just that with their August bingo bargains. Between midday and midnight in set rooms, bingo tickets will be slashed to a maximum of just 5p and at the same time those prize pots have been boosted to terrific sums. Real money sums. Pots of cash include £10K from Sunday to Thursday and £12,500 on Fridays and Saturdays. Here are two dates for your diary:
15th - 21st August 1p to 5p tickets in the Grease Bingo Room
22nd - 28th August 1p to 5p tickets in the Deal or No Deal 75-Ball Room
Bingo Themed Bonanza
Home to some of the biggest (and best) brands, Buzz Bingo is ramping up the volume this month with more cash, more winners and more fun. Take The Voice Bingo for example, between 6pm and 8pm until August 25th, they'll be giving away extra prizes in every single game. All you need to do is buy a minimum of 4 tickets into the game(s) and you'll automatically be paired with another player. Should you or your fellow bingo player win a prize – any prize, the other will win 50% of that prize! Tickets start at just 5p each and there are double chances to win. Epic!
Every third Friday of the month, Deal or No Deal prize nights get underway with a staggering £20K in cash prizes. You can take on the banker from as little as 1p a ticket and remember, every full house winner is guaranteed more cash by choosing whether to take the banker's offer, or the cash in their box! Head to the Deal or No Deal 90-ball bingo room on Friday 19th of August from midday to take part. There's six hours of bingo dabbing, box lifting fun guaranteed. Oh, and a £20K prize pot!
Three's the magic number bingo games will continue until the 28th with £33 extra when you win a full house on a number with 3 in it…
…call a full house on number 3, 13, 23, 30, 31, 32, 33, 34, 35, 36, 37, 38, 39, 43, 53, 63, 73 or 83 in the Buzz Bingo club room any time between 8pm and 10.30pm to be in with a chance of winning more money! Tickets cost 10p each and a player can purchase up to 50 tickets per game. Extra winnings may take up to 48-hours to be credited so don't panic if you don't see it right away.
One more thing, don't forget to play the daily no deposit free game for bonus spins, cash and other prizes. Spend £10 anywhere on site for a guaranteed win the following day!
Kayleigh39