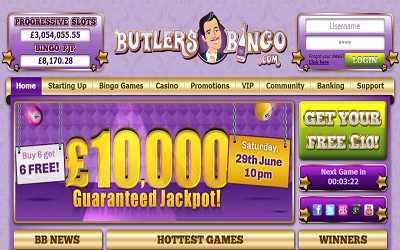 It goes without saying that the thrill of playing any video slot game is the bonus round. You know the drill, you're playing bingo and you launch a slot game in the background to pass time and before you know it you're more into it than you are the bingo. Maybe you play the mini games between bingo games or skip the bingo altogether. There are also quite a few slots will have feature more than one bonus including free spins or interactive bonus games. Not only are slot bonus features exciting but they can add some serious cash to a player's bankroll!
Although triggering the bonus on a slot game is what we're trying to achieve, we must be careful not to throw away our entire balance hoping for just one round of free spins. Too often players will deplete their entire bankroll on a single slot thinking that the bonus round is bound to hit. Unfortunately, it never happens and now you're penniless and bonus-less. I'm guilty of this!
I've been known to make several deposits and play one slot game over and over refusing to switch games. I've hold on hoping that I'll hit something big during a good bonus round. More often than not I don't even win enough to cover my losses once I do hit the bonus. Most recently, this happened to me as I played the Microgaming slots at Butlers Bingo. I was playing Immortal Romance and there are two features. One bonus is free spins and one comes completely at random awarding anywhere from 1 to 5 wild reels. I waited and waited and played this slot game over and over only to totally miss the bonus.
From now on I can't sit around waiting anymore. I should never waste my bankroll waiting for some free spins they may never come but how long should I wait? This is probably the question on everyone's mind. As for me, I vow to never go below half of my bankroll.
I must also learn to switch slot games often until I find one that's a bit more giving. If a bonus is never triggered during game play then it's best to stop and try again later or maybe even try another bingo site.
Hopefully I can stick to my plan and have better luck next time I pay the Butler a vist!