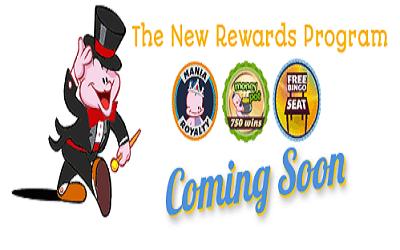 Bingo Mania has been online since 1996 and part of their longevity is continual improvements. By not staying in a rut and instead evolving, the online site has achieved magnificent success.
An announcement was made that sometime in October a new Loyalty program would be introduced replacing the current one.
The time has come for the new Rewards launch on Tuesday October 28th which means the 20% Cash-back Tuesdays will be eliminated.
So the question on every players mind is what they can expect with the new program. Players can anticipate a lucrative program that definitely has the spoil factor.
There are 5 Star levels including: Blue, Green, Red, Purple and the highest level Gold. All new players will automatically start out as a Blue Star member.
To climb to higher Star levels players will earn Experience Points (XP) by playing Bingo and Casino games.
Unlock Progressive Rewards every time you play and increase your funding Bonus, Instant Bonus and Instant Cash rewards. Each new level reached will increase the progressive rewards.
You'll be recognized for your accomplishments by receiving achievement badges.
By
Ava Jackuard