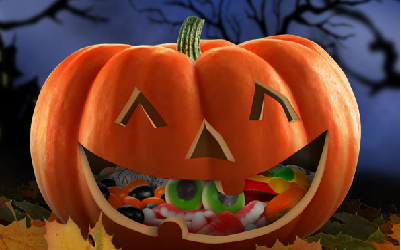 Yes it is that time of year once again as October rolls around Halloween magic is in the air. Bet365 wants bingo players to know that there will be no tricks only fantastic treats to be given away and that is how it should be!

The No Tricks, Just Treats Promotion takes place in the exclusive Pumpkin Patch room and runs from 19th October until 1st November. There are great prizes waiting to be won with a chance to win luxury breaks for two with a spooky twist in the finale games.

This week's prize is perfect for Halloween with a two night break to York including The Original Ghost Walk and a Ghost Bus Tour if you dare to be so brave!

Stayed tuned for the next All-Winners Finale game that will take place at 21:00 UK Time on 25th October in the Pumpkin Patch room. Get in on the action to play all your Free Tickets for a great chance to win one of three prizes including a fantastic break for two, a Bingo Bonus or a share of a £500 Community Jackpot!

Players will receive one Free Ticket to this week's finale when the claim a bingo on any one-line, two-line and Full House in Hocus Pocus games. The times for these special games begin at 11:00 until 12:00, 15:30 until 17:30, and 20:30 until 22:30 UK time for 6 days - Monday to Saturday.
By
Ava Jackuard