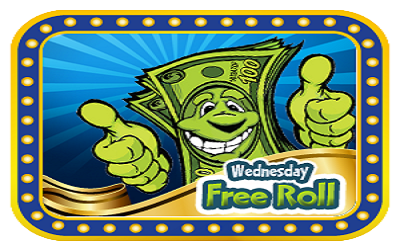 Summer is fast approaching and Aussie Dollar Bingo has a special offer that is destined to heat up those warm, balmy, starry nights ahead.
The Bingo Free Roll has been totally revamped and is better than ever. Every single Wednesday players will have a chance to win Free Cash for a total prize pool of $500 smackers guaranteed!
To get your Free entry simply make deposits that total a minimum of $50 within a 7 day period which is before 11:59 on Tuesdays to secure your seat.
The games begin on Wednesdays from 6pm to 7pm in the Free Roll room. 20 bingo games will be played for $25 each for a whopping $500 given away.
If you can't get enough of Guraranteed Jackpots then you're in for a special treat. Imagine this if you can:
· Mega Room 10c/card Min $2000 ALL DAY LONG
· Progressive Jackpots 50c/card Min $3000 4:00 PM - 7:00 PM
· Progressive Jackpots $1/card Min $5000 7:00PM - 10:00PM
Have you checked out the brand spanking new 90 Ball Progressive Room? If you haven't it's about darn tootin time you do.
It has arrived and players are in for a tasty treat with min $2,000 Progressive Jackpots up for grabs. Cards to this game are only 20 cents each. Pre-buy your cards in advance to not miss out on a chance to win big.
Fancy a bit of spinning too? Aussie Dollar Bingo has that covered too. From Sunday to Wednesday in May play on qualifying Slot machines with Bonus money, cash and your winnings. That means all your funds can be used to spin on selected Slots.
Qualifying Slots include:
· Get Cracking
· Hollywood Reels
· Three Times the Riches
· Rainforest Riches
· 7s Blaze
· Double Diamond
· Black and White
· Fire and Ice
· Lucky 7
· Wild Cherry
What's more is Aussie Dollar Bingo is going to pay all your Fees on deposits and payouts for the entire Month of May. Withdraw your winnings and let Aussie take care of the rest, it's as simple as that.
There is plenty of promotions going on in May that would make even the most discriminating player perk up and join the crowd.
If you don't already have an account, here is the scoop of what will be waiting for you as a new player - $20 Free plus a 1000 percent Deposit Bonus. One word on that…….Wowzer! By
Ava Jackuard