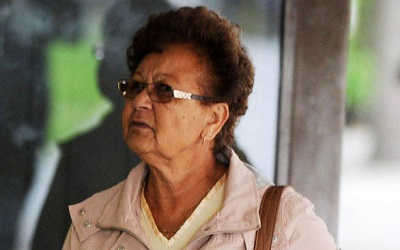 A 70-year-old pensioner, Irene Mungins, filed bankruptcy and even stole thousands of pounds as the treasurer of Lancashire Darts Organisation.

Mungins was a regular Slots player and eventually became addicted to playing online bingo at popular UK site Jackpotjoy.

During her time as treasurer, Mungins conducted 336 withdrawals from cash machines taking £30,590 from the Lancashire Darts Organisation's account. It was determined that several withdrawals were authorized but she admittedly took £23,000, according to her statements in Manchester Crown Court.

After sentencing Mungins to 18 months in prison, Judge Hilary Manley said: "It's a sad fall from grace for a woman who led a blameless life until her late 60s."

Chairman of the association, Tommy Thompson, said: "Prior to this discovery I would have trusted Irene Mungins with my life. It was the ultimate crime of betrayal of friendship and trust."

From April 2011 to June 2013, she deposited £48,520 at Jackpotjoy and won just £13,000.

The association was saved as a result of a £10,000 loan from the British Darts Organisation.
By
Glo Wood