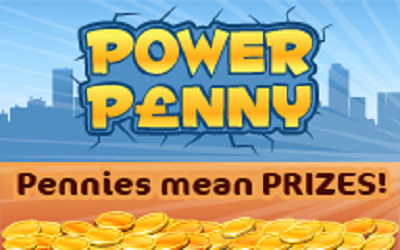 What good is a penny nowadays? Your parents, grandparents and great grandparents more than likely have told you what a penny would buy back in the day right? The penny had much more buying power 50 years ago. Penny candy was the rage when you could fill a sack full of tasty treats with a few pennies in your blue jeans.

Today it is considered as useless loose change as containers are kept at registers for patrons to toss a penny or two into. They are left everywhere, on tables in restaurants, sidewalks, streets, couch cushions and at the bottom of old purses. Need a penny and everyone is willing to donate one to you just to get rid of it!

Grab your metal detector and ransack your house, public places and find enough pennies to fill your piggy bank for tons of fun playing your favorite pastime; Bingo. It is like pennies from heaven!

Wink Bingo re-ignites the value of a penny will have you thinking twice about throwing out your car window or passing one up on the street. A penny saved is a penny earned and in the Penny Power room it can be worth a treasure of treats.

Every day there is a bundle of Jackpots ready to be scooped up. Stretch that one pence piece to big bucks including £20, £50 & £500 Jackpots up for grabs!

Turn that penny of yours into pounds playing Bingo every 15 minutes between 5pm – 11pm daily. The cash prizes are Guaranteed Jackpots just waiting to be won.

That is not all because players can take a chance on the Lucky Dip where a penny can go a long way with loads of prizes up for grabs. Play daily at 9pm with great gifts like iPad, Kindle, Highstreet Vouchers and much more are waiting to be claimed!

The penny is back and has arrived with a vengeance! Cast away the thoughts (not your pennies) of worthless chump change in your pocketbook. Wink Bingo rises to the occasion tailoring promotion that budget minded players can sink their teeth into and not break their bank accounts!

Next time you see a penny tossed on the ground remember to pick it up and say "find a penny, pick it up, all day long have good luck"! Then head to Wink Bingo and see what a penny can do for you!