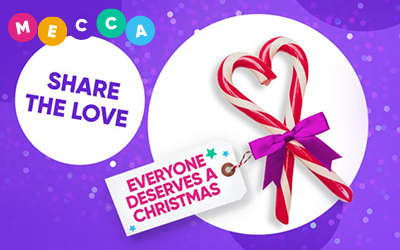 Prizes Galore and Much More – It's Phenomenal!
With Christmas less than 46 days away, many of us are now turning our attentions to what to get our loved ones as gifts for the big day, and as prices soar, it can end up costing quite a bit to please our relatives. There are ways to get your hands on great gadgets this festive period without coughing up a fortune and it's a lot easier than you think!
Did you know that playing bingo can bag you some cool prizes, prizes other than cash? Take Star Wins for example, this month not only can you win one of 2 MacBook Pros, but you will also go into a New Year draw to help maintain those New Year's resolutions! New players who sign up and make a deposit will receive an entry into the draw where £1,500 in gadgets will be won…from health grills to exercise bikes, smoothie makers to air fryers, there are some great prizes to be won, there's no doubt about it!
All Eyes on the Prize
The MacBook Pro, or two to be precise, is part of the Star Wins 'mac-book of kings promo,' where every tenner wagered on Book of Kings release will generate a ticket into the prize draw. The great thing with this one is that if you are chosen as one of the lucky winners, you can opt for the must have laptop of the season, or £1,500 in wager-free cash!
Over to Prize Land Bingo now…
…the land of prizes and bingo and this month, new players will not only get £50 to play with on their first deposit, but a prize wheel spin and a chance to win a sold-out PS5 console! Can you believe PlayStation 5 consoles are still unavailable to purchase? I was extremely fortunate last year to not only secure a PS5, but I won an Xbox Series X in the process, and let me tell you, the PS5 console is epic! Sign up, deposit £10 with code PS5 and keep your fingers crossed! Head on over to the prize rooms where this month an iPad, VR headset, shopping vouchers and much more will be won in separate games!
Mecca Bingo are on a mission to ensure everyone gets the Christmas they deserve this year, with a series of charity bingo games. You pay the same ticket prices, play for the same great prizes (and jackpots!), the only difference is the profits will go directly to charity! You have until the 12th of December to take part in these special games, games being hosted in the Main Event, Two Little Ducks, Penny Lane, Rollercoaster and Lucky for Some rooms. Charity games will commence at 12:30pm and 7:30pm daily, plus on the hour from 8.30pm to 11.30pm on a Sunday plus there is a special charity hour from 7pm on Sundays too.
Kayleigh39