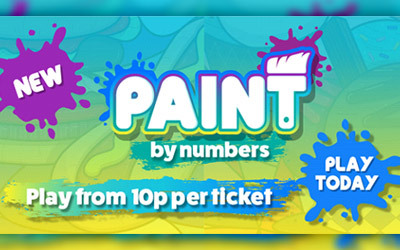 All Real Money Prizes – No Wagering EVER!
A week is a long time in online bingo as we're about to demonstrate. In the last week alone, Tombola have released two brand-new bingo games, one with a bonus round and the other with a colourful multi-tiered jackpot element, and as ever, you won't find these games anywhere else.
First up is Reel Bingo, the online bingo game with a casino twist. On first impressions the exclusive game looks like a gardeners dream with luscious green grass and juicy produce waiting to be plucked and eaten. To take part in the action, a ticket is required and everyone who plays has the same chance to win. You can buy one ticket per game and there are five prices: 10p, 25p or 50p, £1 and £2. The higher the ticket price, the more you can win!
Tell Me More
The aim of Reel Bingo is simple, remove all your crops before anyone else to win! How? Each 'ticket' is made up of two columns and each column has five rows (10 rows). Within those rows are fruity combinations with oranges, lemons, plums, cherries and watermelons all looking to trigger a juicy win. The combinations are drawn at random via a 3-reel, 3 fruit slot machine to the top of the screen. There are two guaranteed prizes per game – the column and the full house. The third prize is the bonus game prize, triggered on the presence of three overlay BAR symbols.
When the bonus game is triggered, the reels will be highlighted in flames. Once the full house has been won, a new set of reels appear on your screen. To win double the value of the full house prize, be the first player to gather 10 BAR symbols. Again, combinations are drawn at random via the 3-reel, 3 fruit mechanic.
Twice As Nice
In other Tombola, news, Paint by Numbers is proving your don't have to be good at art to win colourful prizes! The new bingo game combines all the therapeutic fun of colouring with bingo to produce lots of winners and it's super simple to play. Every player participating has the one ticket, making it another equal chance variant. Each ticket has an image of either food or a drink and the aim of the game is to fill it in. How? Various colours will be drawn at random and each one has a number from 1 to 45 assigned. As matching numbers/colours are drawn, your image will begin to colour itself in. Colour it all in before anyone else to win the full house prize. Do it in 28 numbers to win a jackpot of up to £1K on top!
Joining the new game ranks is Play OJO Bingo with its Hide & Seek promotional game. All this month you have a chance to win a guaranteed prize every day, just by searching for Madame OJO in her colourful wardrobes. To qualify, deposit and stake £10 to open the doors to some fabulous prizes the following day. Prizes of bonus spins, free bingo tickets, deposit offers and cash of up to £1K can be won every single day! Anything you win whether that be from a bonus or freebie, will be credited in full with no wagering requirements.
Kayleigh39