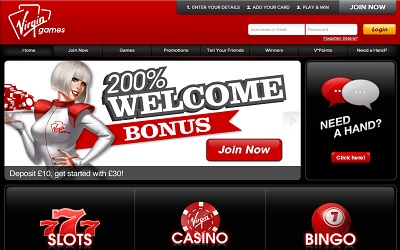 Virgin Games has changed things around from the old days since Virgin Bingo. When the Virgin Games site got a makeover you access things a bit differently. Bingo, slots and casino games are separate tabs on one main site. Anyway, I'm a fan of IGT slots although sometimes I wonder why. The bonus rounds are so hard to trigger and that goes for both the land based slots as well as online slots. I have played several of them and the games are great but it's tough to win. It's a shame because the graphics and themes are really cool. I just wish I could master the IGT slot game.
Let's look at Grand Monarchs' features:
Free Spins Bonus: Triggered by three Bonus symbols appearing on the center reels.
Players are awarded 5 free spins. There are separate reels used in the Free Spins Bonus which offer stacked wilds than you'll find in the base game.
The bonus may be retriggered when3 Bonus symbols appear on the center reels but you can receive no more than 25 free spins per bonus.
Okay so now you understand the free spins bonus. I had to read the information because I had never seen the bonus. There are 50 lines on this slot game so the betting can be expensive. I love stacked wilds and there many in this game. The graphics are bright and colorful but that's where this one ends for me. You wait forever to try to get the bonus and when you finally do, you only get 5 free spins. This is my beef with IGT slots.
It's the same for me in the land based casinos. I've tried to Cats and Day of the Dead and never ever saw the bonus. Actually, I think I got the free spins one time on Cats. I'm beginning to think it's just me because so many people love this software. I mean IGT is super popular.
So, I ended up blowing way too much spinning on Grand Monarch. I couldn't get a single bonus but the payouts were fairly decent. Not, great but decent. I was disappointed but I stopped to glance and the promos before I left. I saw a cashback offer for up to £25 on the Golden Goddess slot game. It's a 4 day promotion that runs until September 12th. So it looks like I'm going to have a date with yet another IGT slot this week.