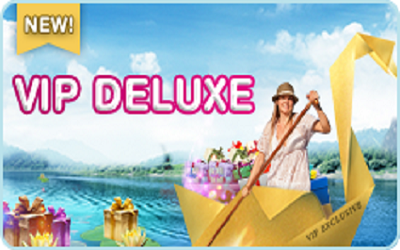 Recently having the Blue Moon spectacular in the sky put players in a moon state of mind! Moon Bingo satisfies those desires with a fantastic line up of offers.

First let's get started by sharing the brand spanking new VIP Deluxe Promotion that happens not once but every single Tuesday! That right folks it all takes place every Tuesday from the hours of 8pm to 10pm with a chance to win up to sweet £750 in the first Jackpot of the night. That's not all because 1TG share £25 and 2TG share £50 giving players tons of chances to win. Be sure to play the new Rollercoaster game too. You will be glad you did with the pot climbs & drops on every call. In just an instant everything can change and before you know it you could be the big winner! Also don't forget about the MEGA bonuses plus EXTRA prizes to collect. This is your time to shine brighter than the moon reflecting on the sea!

Don't want to head to the pub but still want some Happy Hour savings and fun? Cheers to celebrating Happy Hour in style! Come celebrate two times a day and win EXTRA coins, FREE bonuses & oh my goodness so much more! Raise that ever loving beer stein or err bingo dauber daily starting from 12-2pm and then again at 5-7pm Sunday through Wednesday! Simply login to Moon Bingo and you will find out where the good times will take place with an exciting special theme each day. It's an around the world celebration from destinations like Japan to India, with twice the coins, Freebies, great prizes and more! Don't forget that on Sunday through Wednesday, you can claim a £10 FREE Happy Hour Bonus between 12-7pm! Remember to use code FUN and with that bottoms up roomies!
By
Ava Jackuard