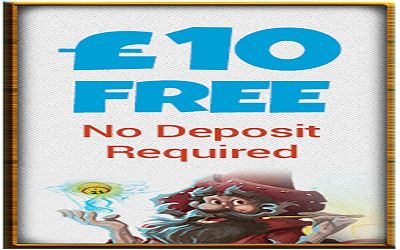 Wouldn't it be great if we could wave a magic one have anything we wanted? Well, at Merlin Bingo it is a magical place where dreams do come true.

Sign up and be sure to register your debit/credit card during the process and get a free no deposit bonus valued at £10. If you are looking for a colossal first-time deposit bonus you will find it at this castle with 500% plus 350% on second and 300% on third deposit.

Dig a little deeper inside this mystical land and uncover free bingo tournaments that take place daily, yes folks every single day! Receive 10 tickets into each game for a chance to win £2 with any Line £1 and full house £1. There are 6 games every hour that play 24 hours a day.

Chat games are a blast with loads of prizes to grab while you are playing your favorite bingo games. The friendly chat host are ready to entertain player and give away prizes and play fun chat games. New players can participate up to 7 days after joining. After that time period, a deposit in the last 10 days is required. Win up to 200% of your last deposit in the form of free tickets. To qualify players must purchase at least two bingo cards.

How about some more fun with the Break Time Quizzer? Your chat host will be asking the questions and correct answers will get 100 bingo tickets. Eligibility for this a minimum purchase of 5 cards.

Check out all the promotions and let the power of magic spoil you!
By
Ava Jackuard