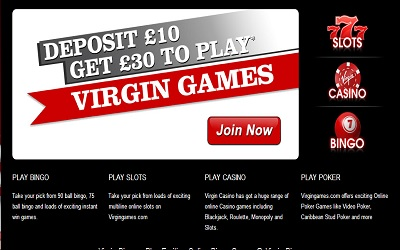 Whenever I have a bad run of playing bingo, whether online or off, I immediately run to the slots. I usually take my bad luck on bingo to mean that it may be my time to win on the slots. Classic slots don't typically draw me in but here has been a time or two when I played them and had impeccable luck. This time when I visited Virgin Bingo, I had a one track mind and headed straight for the video slots!

I went right past the 30-ball, 75-ball, 80-ball and 90-ball bingo games. I learned my lesson in the past and steered clear of the IGT slots. Actually, I should clarify that. For me personally, there are some older IGT slot games that I do well on such as Wild Wolf but all the new releases don't pay anything as far as I'm concerned. I've played Siberian Tiger several times and I swear I have not yet seen the bonus. You have to get at least one bonus symbol on all five reels and that is extremely difficult to do. The bonuses on these type of slots are very stingy in my opinion.

Okay, so enough of my rant I went to my old favorite Wild Wolf with a small budget. It was one of those days where I wasn't in the mood for a long session. I was just in the mood to take a few quid and try my luck.

I was playing £1 per spin as I normally do and waited to hear those wolves howl. I needed three bonus symbols to get five free spins and it can be tough to get.

That's exactly what I mean about IGT slots. You wait and wait for a bonus that may never come and if by some odd chance it does, you get just 5 free spins that often don't pay very well.

Anyway, I triggered the bonus and my free spins began. My phone started to ring and I just ignored it. I was in the midst of a potential big win. I crossed my finger for lots of stacked wilds. I didn't much at all until the very last spin where the screen was filled with wolves. I won nearly £100 which was awesome for such a small bet.

I was satisfied with that win and decided to cut my session short and wallow in my lucky day!