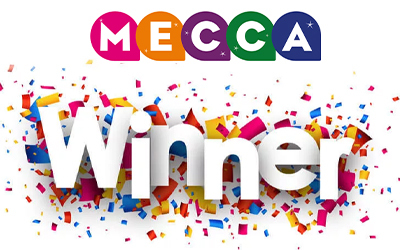 In September, Mecca Bingo were on the hunt for an unsung hero, someone who had made the past few months a little less difficult through their selfish actions. Entries were flying in thick and fast from around the country with nominations being filmed on mobiles and even camcorders. Mecca and their team of designers (Claire Sweeney from 60-Minute Makeover and Brookside) would then choose a worthy hero to receive a£20K home makeover!
The results are in, and now we have our winner – Mary Langford, who was nominated by her daughter a few weeks back. Her story is one of bravery and sacrifice and you can read her winning nomination here:
"I would like to nominate Mary Langford, who is my mum. All through Covid and lockdown she is a key worker, she's an elderly carer. She put her job first obviously, she supported me with her granddaughter who has leukaemia. Also, whilst in lockdown, my dad caught Covid and obviously he was then put into induced coma where my mum thought she was losing my dad. So obviously having this makeover it would do the world of good, because my mum's house is a bit outdated but yeah, this prize would be absolutely amazing and take a world off her shoulders. I mean she's still working now; she hasn't taken a break during lockdown so this prize would be absolutely amazing."
More Winners
What an amazing woman! And you know who else is amazing? NUTTERS12 (username!) who managed to land a jackpot of £93,420.97 last week! The woman who wishes to remain anonymous was playing the Bouncy Balls instant win style game when the jackpot flashed before her very eyes! Before her win, the mother to four and grandmother to one was terrified of what was to come with shops being stripped bear, but now she says she no longer has to worry, and I can think of more than 93,000 reasons why!
All it cost was £1…
…one quid triggered a life-changing sum of money! And, despite that huge sum already been won, the top jackpot on Bouncy Balls is nearing £900K! The lucky winner plans to indulge her husband by buying him a man-shed in the garden and she plans to go on shopping sprees and holidays with the rest of the family as well as putting a little but by to purchase a new home! What would you do with all that money? There's so many jackpots waiting to be won at Mecca; from bingo games to slots! Take a look at the best of the bingo schedule below:
Every Friday this month (until 23rd), £3K will be won at 9pm in the Main Event room for just 10p a ticket
Another Friday special this month includes a fixed £15K grand night in session at 7pm where 10p tickets could see you winning he prize money!
And on top of all that…
…there are five bonus jackpots up for grabs; the premier jackpots and they can go randomly at any time! Keep an eye open for the red crown icon in the lobby as this indicates the premier jackpots are active. If you win a house in a qualifying room, one of five additional progressive jackpots (not awarded as bonuses but real cash!) can be won too:
Premiere Bronze Jackpot is won on average every 2 hours with a fixed prize of £10
Premiere Silver Jackpot is won on average twice a day. Prize is fixed at £50
Premiere Gold Jackpot is won on average once a day. Total prize is fixed at £100
Premiere Platinum Jackpot is won on average twice a month. This is a progressive Jackpot starting at £5,000 which has been won at over £10,000 before
Premiere Diamond Jackpot is won on average once each month. This is the biggest progressive jackpot of them all and starts at £10,000 and has been known to grow to over £70,000!
Kayleigh39