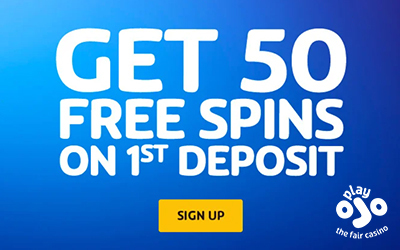 The Path to Real Money Winnings Starts Here
Could 2022 be the year you win something truly spectacular? There are plenty of opportunities out there to win some great prizes, but unless you know where to look you don't stand a chance of winning! This week we're bringing you everything you need to know about the very best bingo promotions, which includes picking up some no deposit freebies with real money winnings, top tech such as iPhones and games consoles plus a brand-spanking-new car!
One Site = Two Big Promos
First up it's Free Spins Bingo with their no deposit welcome offer. Everyone who signs up receives 20 free games on the house – instantly! To win real money and prizes, a deposit is needed and when making that first-ever deposit, not only can you lift the lid to reveal a bonus of up to 500 extra spins, but your name will go into the January draw to win a Fiat 500 car!
One deposit of a minimum of £20 is all it takes and as this is a new-player, first-ever deposit special, it means only newbies are eligible to enter and best of all; it comes with a one entry per person policy to give everyone the same chance of winning! The winner will have a difficult decision to make…the car with its eco-friendly engine or the £10,500 cash equivalent! The money option will be credited to the winner's bankroll as one lump sum with no wagering requirements.
In a second prize draw promo, Free Spins Bingo is hosting a gadget giveaway. Every £10 wagered on the Tsai Shens Gift slot game this month will generate 1 entry into the draw to win 1 of 2 iPhone 13 Pros or 1 of 3 Nintendo Switch bundles. Again, there is a cash prize option of £950 for the phone or £369 for the console.
Wager-Free All the Way
Play OJO Bingo is offering you the chance to win either spins, free bingo tickets or a cash prize up to £1K each day for free, no deposit and no wagering required! The Prize Disguise is available to play between midday and midnight until the 12th of February, all you need to do is log in each day and select one of the three characters to see if you have won a prize! Whether you win free bingo tickets, cash or spins, there will be no maximum win limit and absolutely no strings attached when it comes to making a withdrawal!
In a second 'The Masked Singer UK' promotion, Play OJO are offering players great value for money spins and tickets bundles every day until January 26th. There are three depositing options, each with spins and free bingo offers. All free bingo tickets will be credited to the exclusive Masked Singer UK bingo room where every game offers players the chance to win free tickets, while spins will be credited to the Masked Singer UK slot. No wagering, no max win limit either remember!
Deposit bundle offers run in conjunction with all other offers, including weekend deposit bundles and the free Prize Twister spin on a Sunday.
Deposit £10 and receive 10 free bingo tickets and 20 bonus spins
Deposit £20 for 20 free bingo tickets and 30 spins
Deposit £40 and receive 30 free bingo tickets and 60 spins.
Kayleigh39