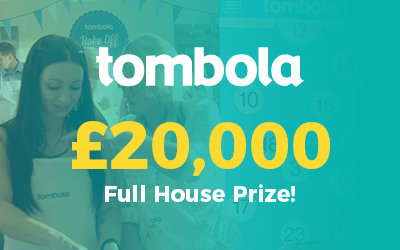 Britain's biggest bingo site,
Tombola
, is a firm believer in strong beginnings. For instance, the way in which you begin a year can make all the difference later on. This is why they've procured an impressive line-up of carefully chosen promotions to make 2018's early stages as wonderful as late 2017 was in terms of bingo promos.
To get things going, there is tombola20 – back and better than before. What all of us need on those cold winter Monday evenings is an enormous Full House prize of £20,000! Tune in each Monday (January 8th, 15th, 22nd and 29th) at 9 PM for the tombola 20 £20,000 Link Game.
Next up, is Lite Links. Advertised as "lite on the stakes but heavy on the prizes," this particular promo commences on January 3rd and goes on until Friday January 5th. It holds the promise of guaranteed £500 prizes In Link Games.
Friday night, on January 19th, will be marked by SuperSpins in the Bingo Roulette room – simply join the site on that day, between 7 and 11 PM for a bonanza of guaranteed prizes of up to £800 on each and every spin.
Finally, January 24th, 25th and 26th are reserved for reliving the crazy 80s – the 80s Nights party will be taking place in bingo80 and will have more guaranteed 1 Line and Full House prizes every half hour!
January looks promising, with no blues in sight, if you are a member of Tombola. Best of luck…
By
Andrej Vidovic