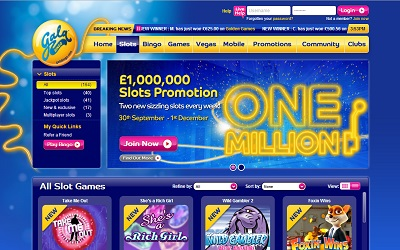 When I think of Gala Bingo I remember all the great times I had in the bingo clubs. I've bounced between two locations in the South West several times a week. The atmosphere was so warm and fun. I always went to bingo with my mother in law. She absolutely loved it and got me hooked.

I recently came across a story about a Gala Bingo club in Plymouth. The manager and staff managed to raise a nice chunk of change for charity. I thought back to all my times in the land based Gala Bingo's and was not surprised. The staff was always so friendly. It was one of the reasons I kept going back.

The story is that the Gala Bingo in Plymouth, Devon raised £1,250 in total. Antony Smith, the manager, gave a check to Commander Charles Crichton OBE RN of the Federation of the Plymouth and District Ex Services Associations.

Smith, said: "We are grateful to our loyal membership and our staff team, who have worked passionately to raise the record sum for this year."

Cdr Crichton, said: "This amount will give support to the general fundraising and is very much appreciated by the Federation.

"The Federation is made up of lots of ex services associations and some 36 have joined together to support each other, for ceremonial occasions and to look after each others wellbeing.

"Two events we hold each year are Sea Sunday, a celebration of seafarers and the Festival of Remembrance."

Now when it comes to online bingo, Gala Bingo is amazing there too. The game selection is awesome. I can't get enough of the slots and they've always got some sort of cool promotion going on. They've got cashback offers and all sorts of fun stuff.

I logged in to try and find a bingo game to get into. That was easy because there is always something happening with great prizes. So, I got in a 90-ball bingo game. They tend to have some nice prizes on the weekend. Partly because of some special game and partly because of all the players logged in and playing. Ticket prices are driven by more players. So it can be difficult to decide when to play because on one hand the prizes are higher but then you've got more players to go against.

The bingo didn't really get me anywhere so I moved on to the slots. It was time for a little Clover Rollover. The jackpot is massive on that slot and I would love to be the recipient someday. Overall, I lost a bit but I had a good time as always. It was well worth it when you know a bingo operator as large as Gala Bingo gives back!