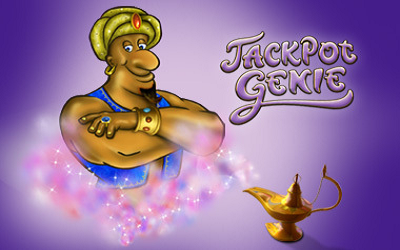 Arabic tales tells of a Genie in a bottle that is capable of tremendous acts of kindness and not so nice ones as well! But at Yahoo Bingo you can bet that nothing but goodness will come out of his magical bottle.

Rumor has it he is travelling around the world on his magic carpet and will be making his appearance known on Wednesday 27th November as he stops by at Yahoo Bingo.

Be on the look-out for his arrival at approximately 9pm in the Bingo Café room. The Genie has some pretty nifty prizes up his sleeves bearing great gifts. The Guaranteed Prize for this special game is £5,000.

Join the fun playing 75 ball Bingo and you could win one of the following prizes:


One line = £250

· Two line = £250

· 3 lines = £500

· 4 lines = £500

· Full House = £2,500

· Extra Genie Prizes = 20 x £50
There are also warm up games to get you in the swing of things in the Jackpot Genie Chat Games:

The Magic Carpet Race from 7pm to 8pm – Win cash prizes that will the amount announced by the chat host. The columns on the call board are the magic carpets. When the first column is completed and all six numbers have been called it is the winning Magic Carpet. The second column to be completed is the runner up. These players will have 15 carpets to pick from. Choose carefully because only one carpet will be allowed per player. The chat host will declare the winner. If there is more than one winner the prize will be split between the players.

3 Wishes from 8pm to 9pm - Cash prizes for this Chat game range from £1 to £5. To play choose 3 numbers on the call board. The first to type ***3 WISHES*** after seeing their numbers will get to pick a number from the wish board.

Genie Magic from 9pm to 10pm – Win Bonus money that can be redeemed for real cash. Choose two numbers and be the first to type ***MAGIC*** to win a Bonus prize. Then it gets interesting because you will have the option to risk the Bonus for a cash prize from the wish board. The chat host will keep a close eye on your 2 numbers during the next Bingo game and if any of your numbers are come up within 20 calls you win the cash prize from behind the number on the wish board.

This Jackpot Genie promotion is available every month!