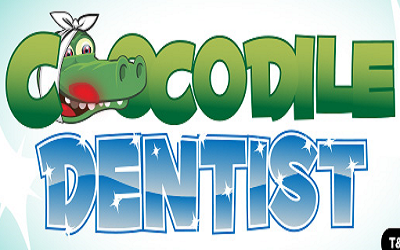 Who likes to go to the dentist? That's what I thought no one single show of hands is there! Well poor Bruce, ya know the mascot over at Crocodile Bingo got himself in a heap of trouble.

He is sweets lover, like many of us are I am sure, at least I know I am! Seems his teeth have retaliated with a horrific toothache as a result.

Bruce's pain has become our responsibility but it doesn't come without some kind of reward.

Every day choose a sore tooth to pull out and he'll reward you with a nice gift which could be: bonuses, free spins, Diamonds and more.

All you have to do is add cash to your Crocodile account and you can pull a tooth EVERY single day! You'll get a thank you present each time you become a Crocodile Dentist and help the poor fella out by getting rid of his aching tooth pain!

Be the cure and this is what all Bruce the Crocodile has in store for you:
· Real Cash
· Bonus Cash
· Deposit Bonuses
· Diamonds
· Free Spins
· Crocodile Points
If you are not already a member at Crocodile Bingo get cracking. All new sign-ups have a special welcome package waiting for them. Enjoy a generous 300% Bonus when you make your first deposit. Make a deposit as little as a fiver and get your Bonus Boost straightaway.
By
Ava Jackuard