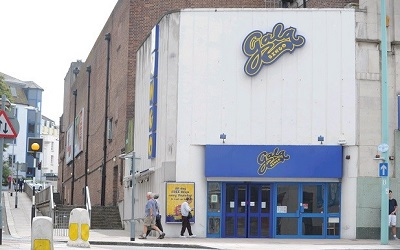 A robber got more than she bargained for when she attempted to attack an 83-year-old woman in the car park of Plymouth Gala Bingo in Derry's Cross.

The woman was not about to give up her handbag and held on as a taxi driver came over to help her. Police are searching for the female robber.

The attack occurred at approximately 4pm on Wednesday, July 22 as the victim was walking back to her car. The robber approached her and tried to take her purse.

A spokesman said: "The victim managed to hold onto the bag but was pushed to the floor where upon the suspect continued to try and take the handbag.

"The victim shouted out and attracted the attention of a passing taxi driver who came to the elderly victim's aid and the suspect then ran off.

"The victim fortunately was not injured.

"The suspect is described as a white woman, aged in her early 20s, with dark hair

"She was of large build with a round face. She spoke with a local accent.

"It is believed the suspect was begging outside the Lloyds TSB branch on Raleigh Street just prior to the incident.

"Police would like to speak to any witnesses and in particular to the taxi driver who helped the victim and witnessed the incident."
By
Glo Wood